In Papar, I found a toilet that disallow people do number 1. 🙂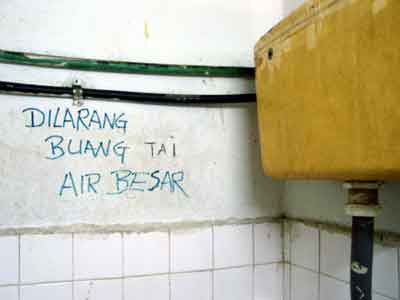 The toilet sign (in Tambunan) below sounds better, though I don't quite understand what it is trying to say. There is another funny toilet sign "Move Closer. It is SHORTER than you think," but I don't have the photo.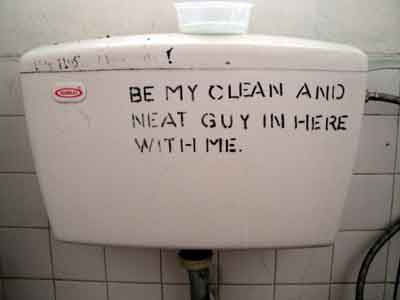 Someone said the public toilet can reflect how civilised are the people in a country. So far I totally agree with such statement. There are two types of toilets – squat and seat types. To be honest, I try to avoid using seat type toilet in public toilet, as the seat always got water, urine, footprint… on it.