Just a few months ago, Sabah newspapers reported an emergence of a mud volcano near the road in Menumbok. People were a bit concern and thought it's an omen for earthquake. Luckily nothing happened. However, the mud volcano that I'll show you here is even bigger and more active.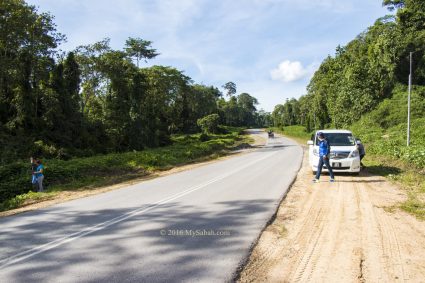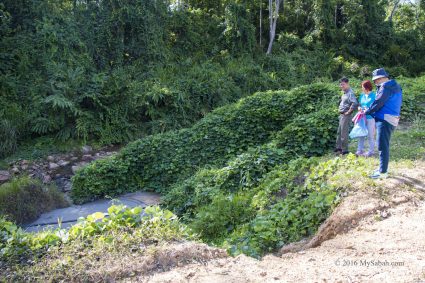 This mud volcano is about 15.5 KM after the gate of Maliau Basin to the direction of Tawau City (GPS: 4.5478012, 117.0619419, see Location Map or Street View).

Since we couldn't see this mud volcano from our car, it took us some times to spot it.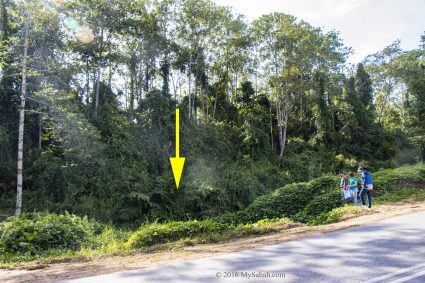 This mud volcano is about 6 Meters in diameter, with a mild surface upwelling of mud, water and natural gas bubbles.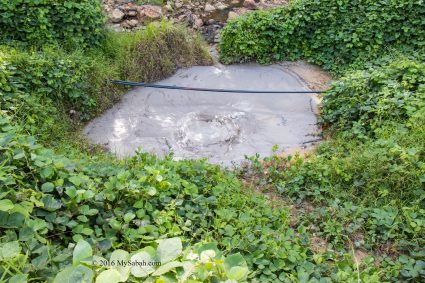 Even though it is at the roadside, where hundreds of cars passing by every day, very few know about it because it is at the bottom of a drain.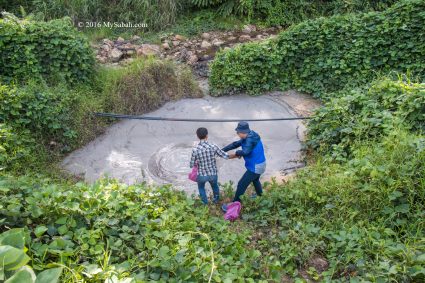 Actually mud volcano is common in Sabah, for example, Pulau Tiga Island is created by mud volcano in 1897. Lapid, the largest mud volcano of Sabah is in Tabin Wildlife Reserve.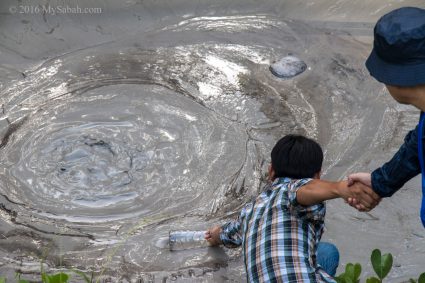 There are even some mud volcano hills formed up to 2 miles in diameter and a few hundred feet high, and commonly reported in the Dent Peninsula area. Normally, mud volcano erupts quietly, but it can be violet sometimes. Like the eruption of a mud volcano on Pulau Tiga Island in 1941, the sound could be heard as far as 160 KM.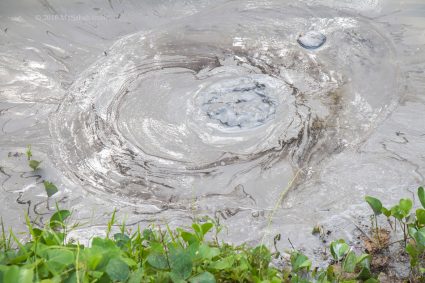 We only stopped by this mud volcano for a few minutes, to collect its fresh mud, which is rich in minerals and great for skin care. We can apply this grey mud on our face as a facial mask.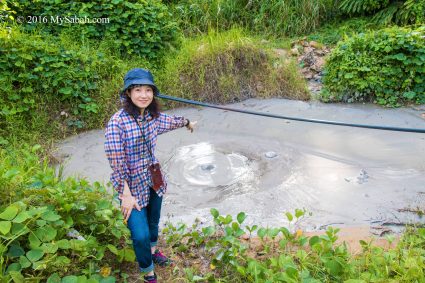 In other countries, someone makes soap with such mud and able to sell for a good profit. And this mud volcano seems to have endless free supply of mud.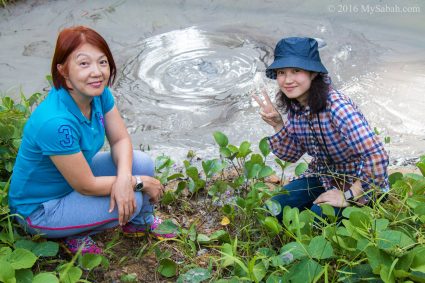 This super active mud volcano looks like erupting, but I think it's only releasing gas like a "farting pool". Mud volcano is formed when over-pressured natural gas escapes along cracks in the earth's surface, carrying mud, water and rocks with it.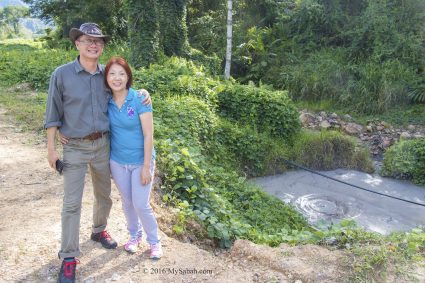 We didn't know about this mud volcano. It's someone from Junction 41 told us about this place.
Junction 41
Junction 41 is a small station next to Kalabakan-Tawau road. There are many logging truck drivers stop here for a break.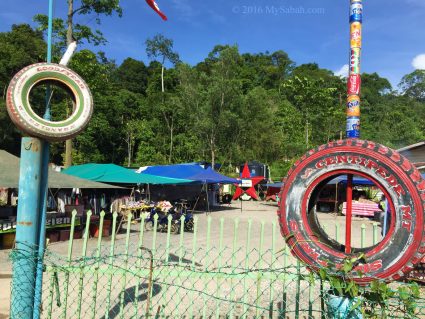 After long hours of driving in remote and interior area, any sign of civilization is welcome by motorists, though Junction 41 is nothing more than a few building.

On 14th and 15th day of every month, the locals hold small open-air market that sells various items such as electronic goods, food, fruit & veges, cloth and snacks.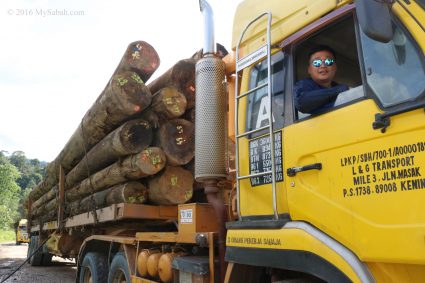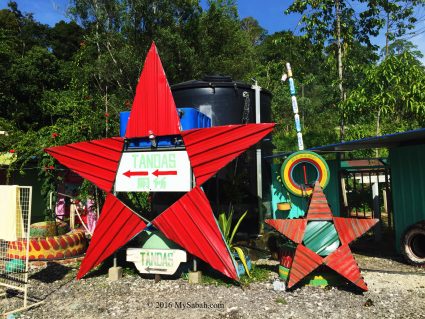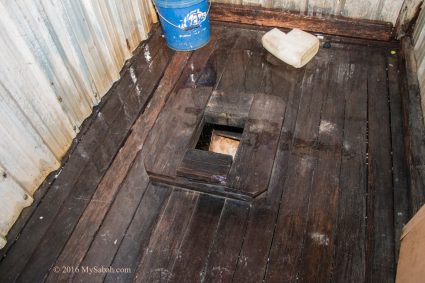 Junction 41 has a Chinese restaurant built by Uncle Chew, a Malaysian from Johor Bahru. He was working as a contractor here many years ago, then he fell in love with this place and settle down here.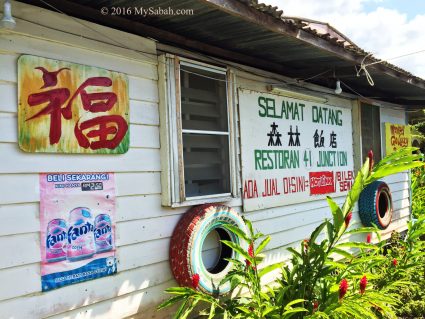 Uncle Chew is very interesting man who even tries to talk to wild elephants, and he believes they can understand him too. That's him who told us there is a mud volcano about 250 Meters away from Junction 41.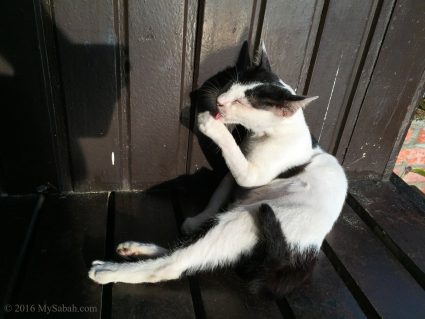 I only stopped by his restaurant shortly to have fried noodle as lunch. Next time if you visit his shop, do talk to him, and he definitely has a lot of stories to share.
Photos taken in Kalabakan, Sabah, Malaysia Borneo