Happy 50th National Day!!! But why not on Sep 16 ah? I also don't know. Many years, every year we ask the same question but nobody from west side seems to bother. Nevermind lah, we still can have our Merdeka party going on happily until Sep 16, the day the "real" Malaysia born. HA! We got 1 more holiday. Heheh… well, I am already in holiday mood since Monday.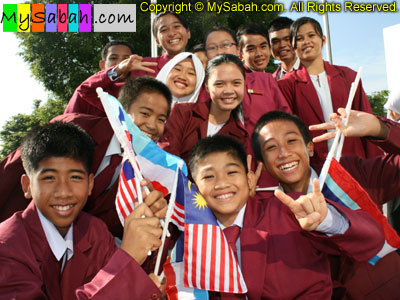 Syok lah, can off 3 days in a roll. These are rest days for most of you. But to bloggers, usually weekend and holiday are our busiest period. In fact, this blog was uploaded 2 days ago. By the time you read this, I would be missing somewhere for day. Any blogger coming to take photos of Merdeka Parade today? See you there, or see me on TV, haha…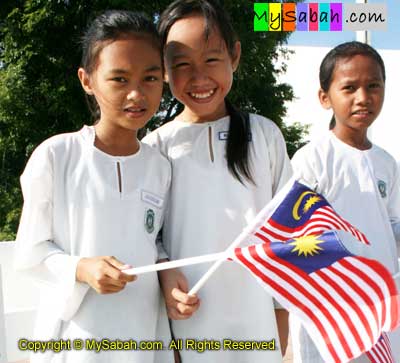 After 50 years, I wish I can greet you again for 100th National Day, provided that I still blog until I lose all my teeth. Otherwise, I hope the hell has cybercafe and blog too. Burn some paper computer for me ok. Choi!
Photos taken in Kota Kinabalu, Sabah, Malaysia Borneo