This event started in morning of May 13. Like other Harvest Festival celebration, they had Unduk Ngadau (Harvest Festival Queen) beauty pageant for N.16 Luyang district, cooking contest, Sugandoi (KadazanDusun song) competition, cultural dance performance, traditional sport, lucky draw, etc. One interesting programme (to Uncle Gold Fish) is the kid fashion competition, though most of them dressed in traditional costumes actually. They were totally lost, when the adult asked them to do "catwalk" on the stage, they ran instead. So cute…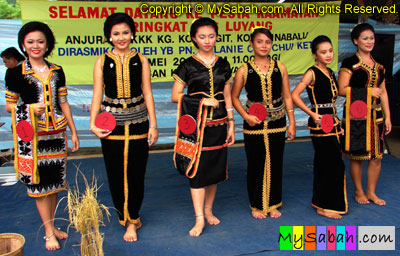 Click Here to see more photos of Luyang Kaamatan >>
Normally, two stars would be born for such event. One is Sugandoi champion singer, and another is Unduk Ngadau, for that district. Both of them will be sent to compete in State-Level later. Usually these competition are open to KadazanDusun and Murut communities. Sino can join too, if they know the language.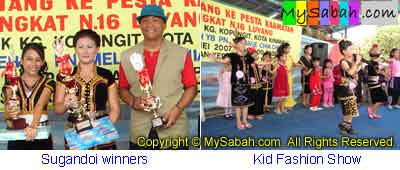 Click Here to see more photos of Luyang Kaamatan >>
This is probably the smallest Unduk Ngadau beauty pageant that I've ever seen, only six contestants! That means half of them can win a title (Queen, 1st Runner-Up and 2nd Runner-Up). One of the contestants won 1st place in Sugandoi competition and 2nd Runner-Up in Unduk Ngadau. Heck… I used to see so many liang moi in Luyang, where have they gone huh?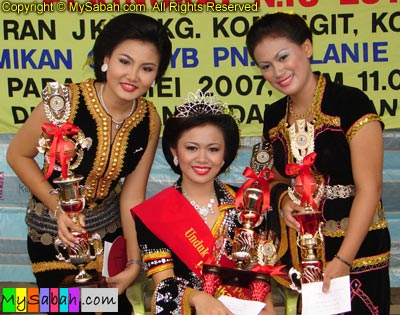 Click Here to see more photos of Luyang Kaamatan >>
Photos taken in Luyang, Sabah, Malaysia Borneo