Chinese New Year is around the corner and we start to see more and more lion dance in the city. The best time to see lion dance in Sabah is in annual Lion, Dragon and Unicorn Dance Festival, where you can see over 50 lion dance groups from local Chinese NGOs, temples and companies. This festival is usually held about one week (or earlier) before Chinese New Year. Below are some photos and videos that I shot during the event.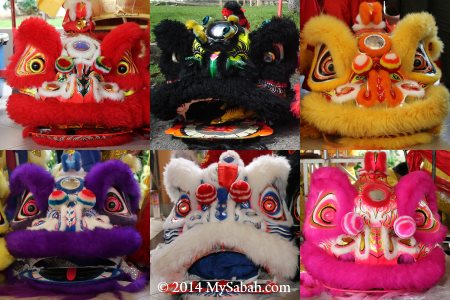 Pic: lions in different colors. Which one is your favorite?
In lion dance tradition, the colors of lion was used to have some meaning such as the hero it represents and its personality. For example, the colors below represent the legendary hero and generals in "Three Kingdoms" of China history:
Yellow: Propitious Lion (瑞獅) – represents virtue, prosperity and benevolence, a gentle lion
Red: Awakening Lion (醒獅) – represents talent, faithfulness and justice, a smart and confident lion
Black: Warrior Lion (猛獅) – represents loyalty, courage and strength, a strong but bad-tempered lion


However, I guess this color codes are no longer being strictly followed today. Now we can even see lion in pink color and the lions are getting more furry and cuter than before.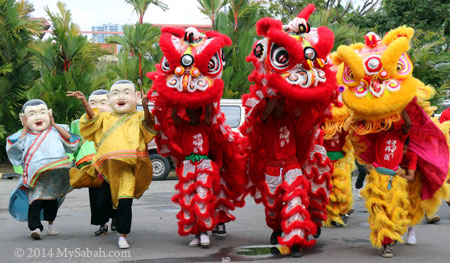 Chinese New Year is a festive season for Chinese. Chinese likes to show their happiness by being noisy. Though firecracker is banned, we still have lion dance to make a hell load of loud noise with drums and gongs LOL.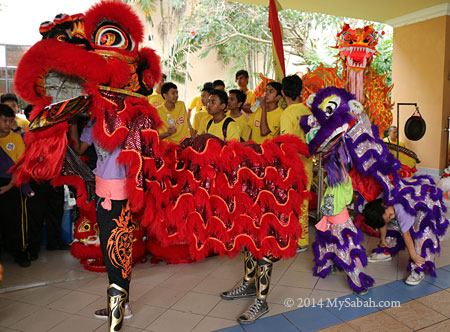 Pic: father and son lions?

Video: Fluorescent lion which is light up by UV and glows in the dark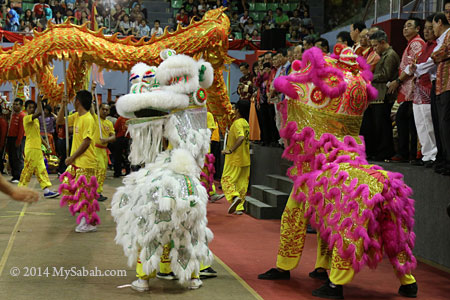 Pic: The festival is basically a lion dance party.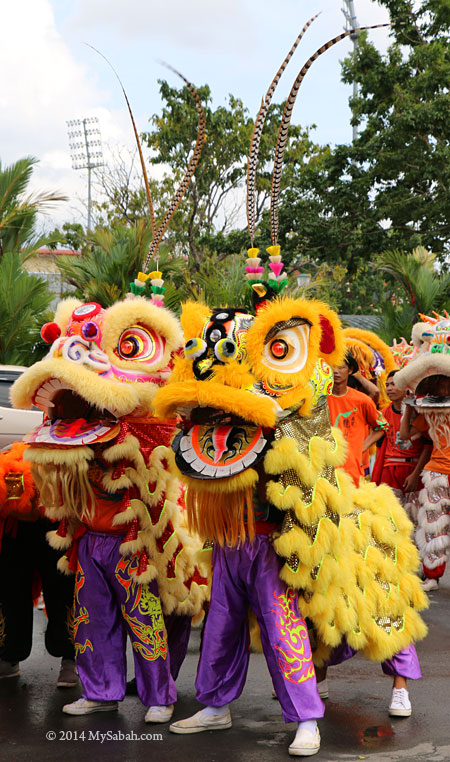 Pic: I always see new type of lions every year. From their feather headgear, they might represent the figures from Chinese mythology.

Video: this lion climbed and danced on top of a 20-Meter pole, without any safety net!

Video: this is an old video I posted on Youtube last year. It went viral and got nearly 1 million views. Why huh?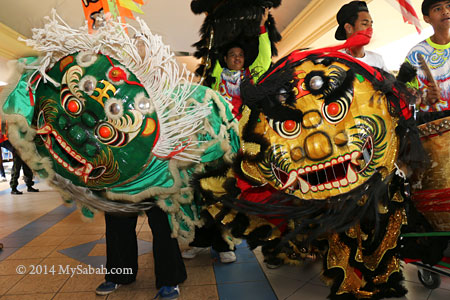 Pic: the green lions with frightening look.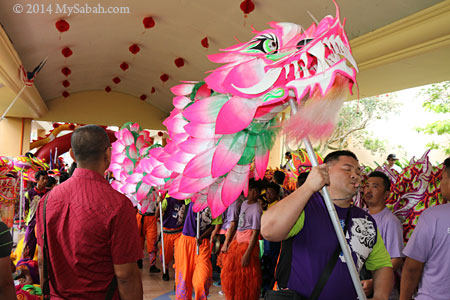 Pic: a very beautiful Lotus Dragon. Girls would be happy to see a pink dragon.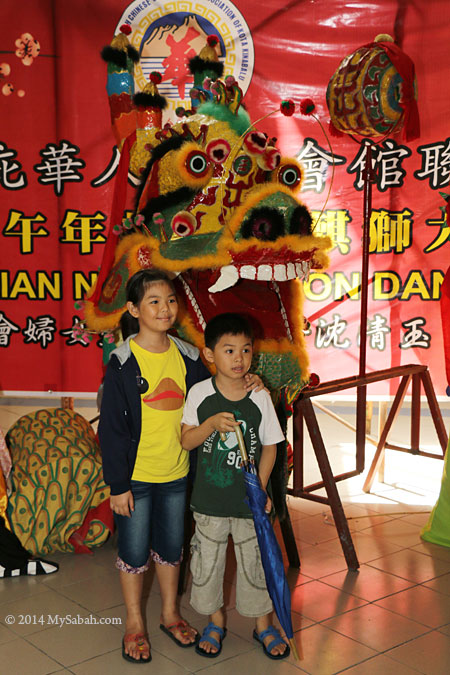 Pic: a giant dragon head. It is not for display only. The dragon dance group used it to perform before, must be very heavy..

Video: most lions we see in Malaysia are Southern Lions mainly from GuangDong. We also have Beijing Lions (Northern Lion) here.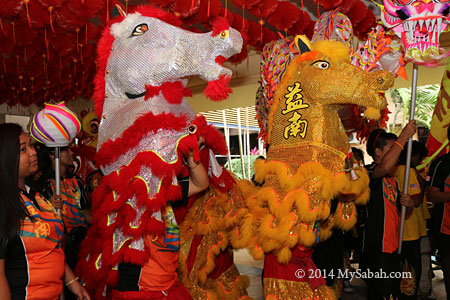 Pic: the "Horse Lion" for the Year of Horse, which I mentioned in earlier blog.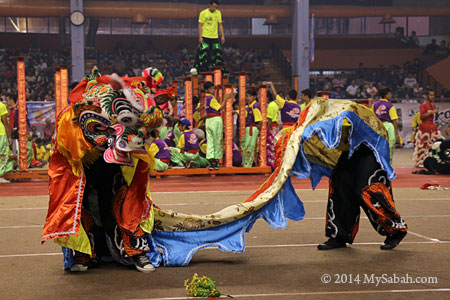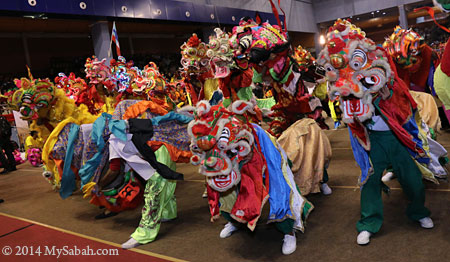 Pic: Unicorn or "Qi-Ling" is a sacred animal with a body looks like a combination of dragon head, deer horns, snake body, sheep hoof and bull tail.

Video: you can see that Unicorn is hyperactive, playful and curious.
The lion dance performance started from 9am to 8pm, so every lion dance fans must be very satisfied with watching lions for whole day. 🙂
Happy Chinese New Year!
Photos taken in Kota Kinabalu, Sabah, Malaysia Borneo