Squirrel is the agriculture pest and farmers hate them as much as rat. Their teeth are so strong that they can bite a big hole on durian, making the farmers jumping up and down like Donald Duck. They are so alert and agile, so catching them by hand is impossible (unless you invest a lot in peanut and time).
Therefore, the farmers invented a simple trap with bamboo. I saw it on display in culture carnival.

The pictures below would give you a clue on how this Squirrel terminator works. Have fun guessing.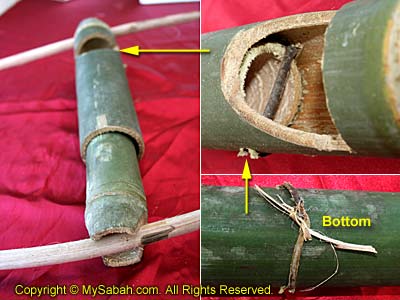 Photos taken in Kota Kinabalu, Sabah, Malaysia Borneo