I got a new job recently, so I didn't update my blog for a week. I will try my best to blog if I have the time.
This time I would like to introduce one of the BIGGEST ants in the world. It is very commonly found in the forest of Sabah. I spot this ant in Tun Fuad Park, Gaya Island, Sepilok and Tabin forest. To take its photo is no easy task coz it moves very fast. Luckily I got a few good shots of it in an open space of Tun Fuad Park, where it had no place to hide. If you watch this video clip, you will know how fast it moves.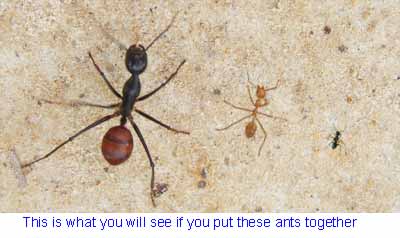 The scientific name of this giant forest ant is Camponotus gigas. It can grow up to 1-inch (30mm) long, so big that I haven't seen any other ant that is even close to half of its size. Cutting other ants into half, in one bite, is not a difficult thing for this giant forest ant. Surprisingly, it is not aggressive, unless you come too close to its territory.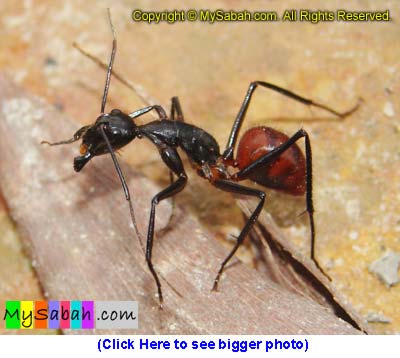 According to what I read, the most interesting behaviour of this ant is how it fights with each other. They fight with opened mandibles and "boxing" with their front legs, so death and bad injury are not common after the fight. Hopefully one day I can capture their fighting scene in a video and post it here.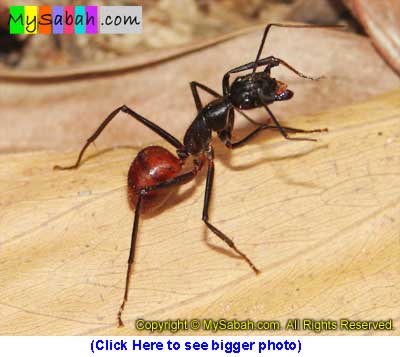 You can see them wandering on the forest floor near the evening. They tend to be more active at night. You can see them moving up to the trees very often, but they actually build their nests underground.
Photos taken in Tun Fuad Stephens Park of Kota Kinabalu, Sabah, Malaysia Borneo