This is the second time I went to the Pesta Gambus in Papar on Jul 29, to see one of the oldest stringed instrument played by Brunei-Malay people lives in south-east Sabah. I stayed there for 3 hours only to watch their Gambus competition. I wish to be there for 2 days, but I needed to work on last Saturday. It is so inhuman that nowadays still got companies want employees to work on weekend.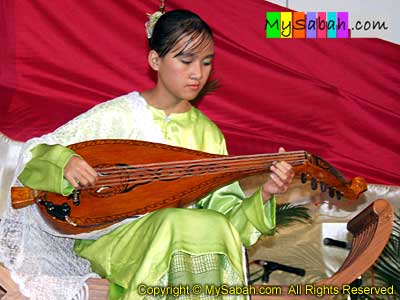 Click Here to see more photos of Gambus Festival >>
Whatever, being far away from the busy city life on off-day is a happy thing to me. Papar is 50 KM away from KK city, so that shall do it. The Gambus performance is a very entertaining cultural show. Usually it starts by a team of musicians playing Gambus. Then another group of people, dressed in bright-color traditional Brunei costum, come out and dance. After a while, a singer will join the play. During the show, you would see a "silent" drama going on, which tells the life of village, a legend, or a love story. At the end, you would see more than 15 people (now a mix of musicians, dancers, singer and "actors") busy performing on the stage.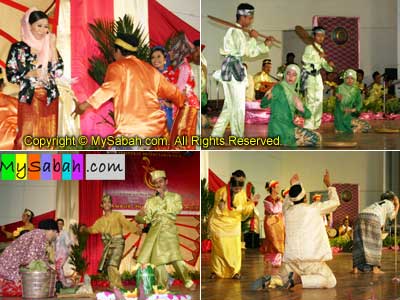 Click Here to see more photos of Gambus Festival >>
For sure you will see the Adai-Adai dance. This is the most famous traditional dance of Orang Brunei, which pictures the life of fishing village. The men go fishing, and their women collect and process the caught they bring home. Every year there are players from Papar, Kimanis, Bongawan, Weston towns to take part in Gambus competition. They also had Silat performance (Malay Martial Art) by kids. Look like Karate Kid or not, cute huh? They were so serious on the stage.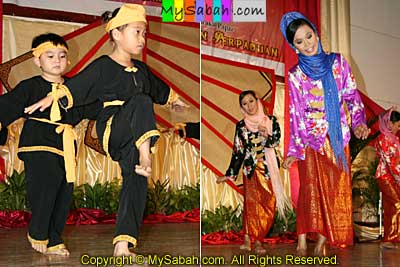 Click Here to see more photos of Gambus Festival >>
Personally I think the teams last year played better and created more fun overall. I am plainly judging on the "entertainment" element. Below is the group photo of the champion team of Gambus competition this year: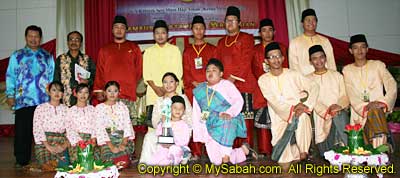 Click Here to see more photos of Gambus Festival >>
Related Posts
Pesta Gambus 2007 by Julian
Pesta Gambus 2006
Photos taken in Papar, Sabah, Malaysia Borneo