Two types of cars excited me when I was a little boy, i.e. ice cream truck and "Roti Van" (a type of van that sells variety of bread, pastry, candy, snack, and toys). However, these mobile shops had disappeared from my neighborhood for decades.

Some months ago, when I was playing Pokemon Go at Tanjung Aru Beach, a food truck caught my attention. It brought back my childhood memory, so I was happy to give it a try.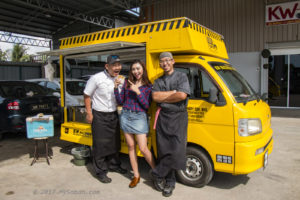 It was LOCA food truck which sells focaccia (a flat oven-baked Italian bread product similar in style and texture to pizza doughs). I have tried all three breads on their menu. Personally I highly recommend their "Moo" bread with juicy beef.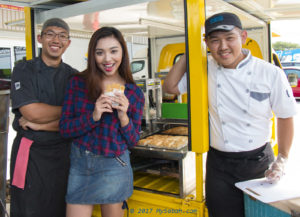 In general, food trucks serve great food because they rely on words of mouth to attract more customers, so they can't afford to be mediocre.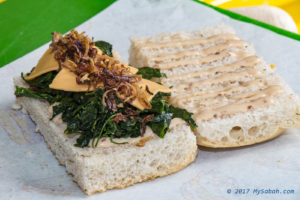 Though food truck is common in overseas, it's quite new in Sabah. If you are interested in special food that is served fresh and hot on the spot, the following is a list of food trucks in Kota Kinabalu City.
Shawarma Kebab
Nur Fateha Luk Luk Food Truck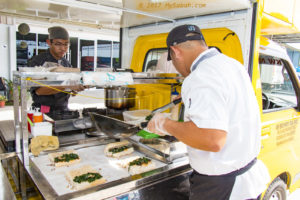 You may follow their social media to know their whereabout. They would come to your neighborhood soon!
Business On Wheels (BOW) Club
While ordering my food, I looked at the owners of LOCA food truck, Jonathan and Alexander. From the smile on their faces, they really love what they are doing. Later I learn that I was having a taste of their dream (food).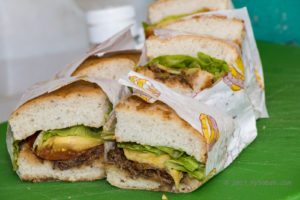 You will see such food trucks getting more and more popular in our city. KW Machinery is the promoter behind this.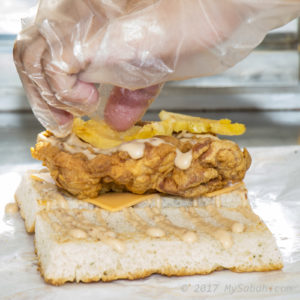 The core business of KW Machinery is selling imported heavy machineries such as cranes and excavator.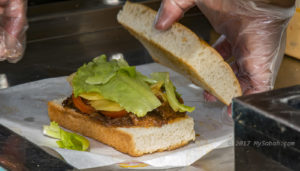 However, their owner, Kenny Wong is really fascinated by mobile trucks and decide to build a community to encourage locals to start a mobile business.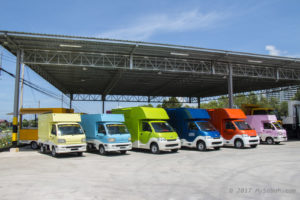 He thinks mobile shop is a workable concept, and he just needs to motivate and help the budding entrepreneur to have a great start and sustainable business.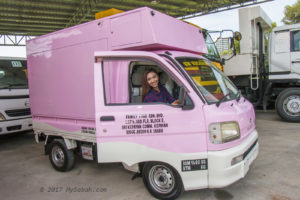 Therefore, the food truck is sold at very affordable price, starting from MYR40,000. For that money, you get a car, and a mobile shop for free!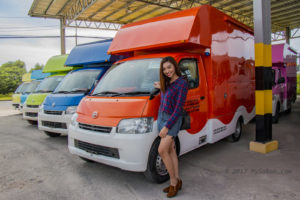 Because they want to promote Business on Wheels so they don't set high profit margin. The food trucks are high quality Japanese cars designed for durability.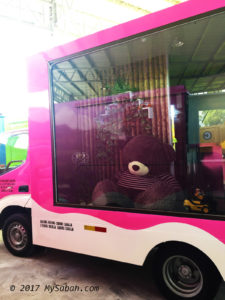 Besides, to make sure the owners to run their business successfully, they also offer training on business model and marketing strategy. For example, LOCA food truck was facing difficulty to generate sales in the beginning. After getting some advice on marketing, they are able to sell really well now.
Advantages of Food Trucks
I'm sure almost everyone has a dream to start a busine$$. Sadly, if without plan and action, 99.9999% of our dreams end up as a daydream.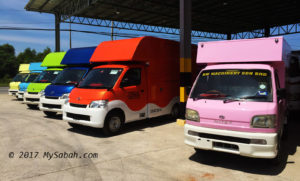 Even if you have a good plan to open a restaurant or shop, very soon you will hold back due to the high rental cost. The No.1 rule of business is good location, and that's also the no.1 problem for start-up.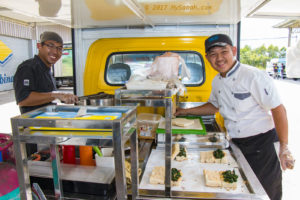 Therefore, the solution is Mobile Shop that allows you to run a business without paying expensive rent. KW Machinery has range of mobile trucks from 1 to 10 tons. Other than food, you also can sell other stuffs and services such as salon, clothing, cafe, mobile advertisement and events.

KW Machinery will teach buyers the proper way of running mobile truck business, for example, getting trading and mobile licenses.

It's because the staffs there helped LOCA Food Truck whole-heartedly, they are no longer a "little potato" who works for others like nobody, Jonathan and Alexander said.
If you are interested in starting a mobile business, you may check out the social media of Business on Wheels (BOW) Club below:
Facebook: foodtruckbowkw
Instagram: @Bowclub_sabah
Workshop: bowworkshop.weebly.com
Special thanks to Kimberly for being the model in this post.