Earlier this year, I went to Membakut for a day trip. Thanks to Emily, I discovered the charm of Membakut. Membakut is a town about 80 KM away from Kota Kinabalu city and near to Beaufort.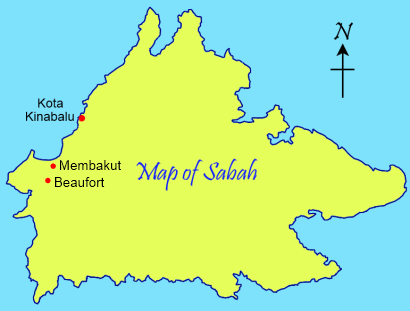 There is a long paved road in Binsulok of Membakut. The road is in good condition and its end leads to a ferry terminal that brings you to Kuala Penyu. Driving along this road is a pleasure experience. Besides the scenic countryside view, the best part is the Binsulok River next to the road. The mangrove forest of Binsulok River is still in pristine condition. The dense mangrove is so green and beautiful that I pulled my car over a few times to take photos.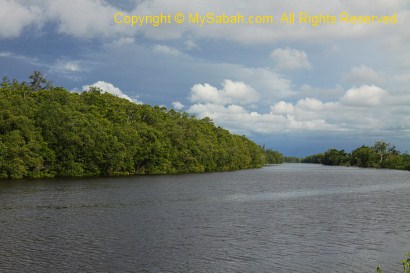 >> Click Here to see more photos of Membakut
Mangrove forest is the nursery and bleeding ground of seafood such as fishes and crab. Needless to say, the river becomes the popular fishing spot for the locals. Whenever I went, I saw villagers carrying fishing rods. I think this river is also a great place for kayaking.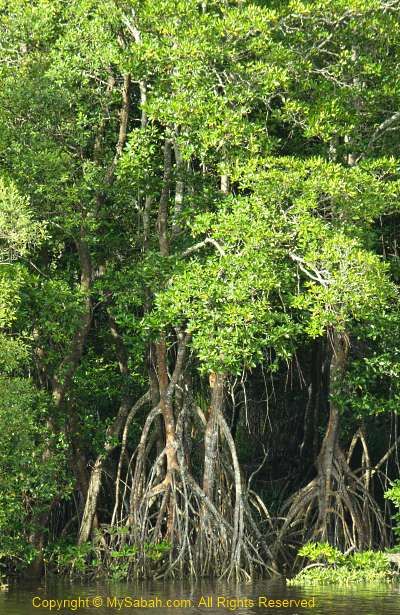 >> Click Here to see more photos of Membakut
Mangrove trees really grow inside the water. The peculiar stilt root of mangrove allows the tree to breathe. Sabah has largest area of mangrove in Malaysia. However, very few knows that that's why Sabah has abundant seafood. Sabah is a hilly state, so the mangrove area at the coastal (flat) area is constantly under pressure of development and will be clear anytime. If our mangrove is gone, so will our seafood.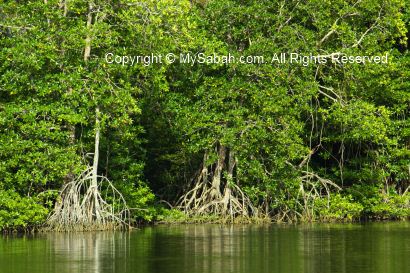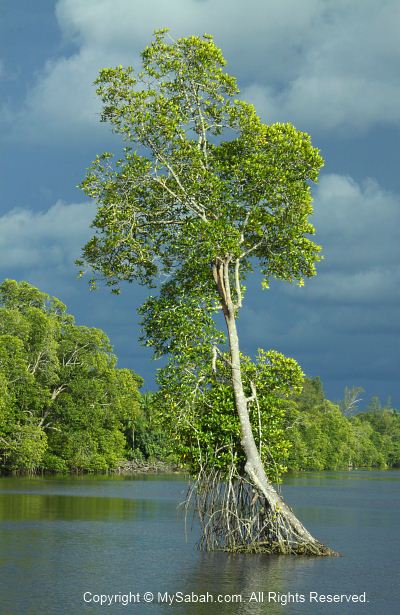 >> Click Here to see more photos of Membakut
Photos below: The trees look like being soaked in flood water but they actually survive well in such condition.
But what interest me the most is the sundew grows on the river bank. At first I know they are fallen fruit. A closer look reveals that they might the carnivorous plant that I've been looking for. I never expect I would see them in Membakut.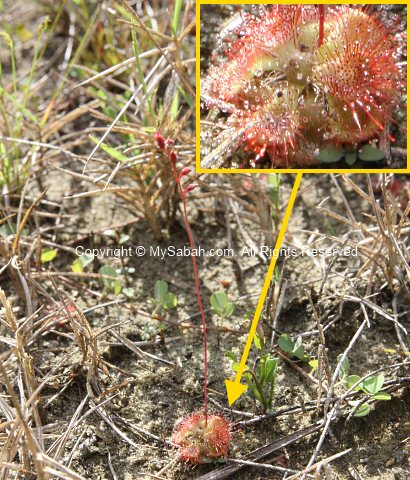 >> Click Here to see more photos of Membakut
Then we came to a riverside hut that looks like a great place for fishing and relaxing. Unfortunately, it is very poorly maintained.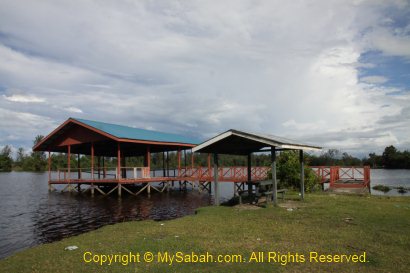 The plank on the boardwalk is in bad shape..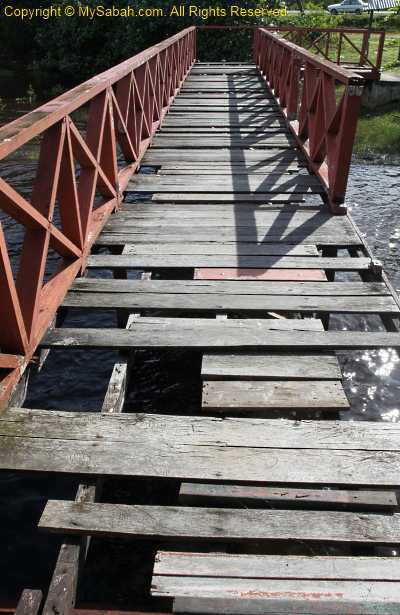 Centre part of the hut is sinking and would collapse.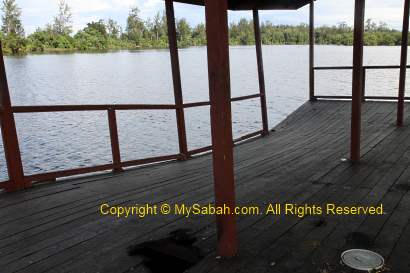 To make thing worse, some idiots made camp fire inside the wooden hut, creating big holes inside the hut. I guess it's the irresponsible act by the local anglers.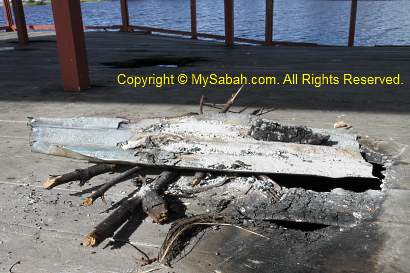 There is a toilet next to the hut. The door is gone…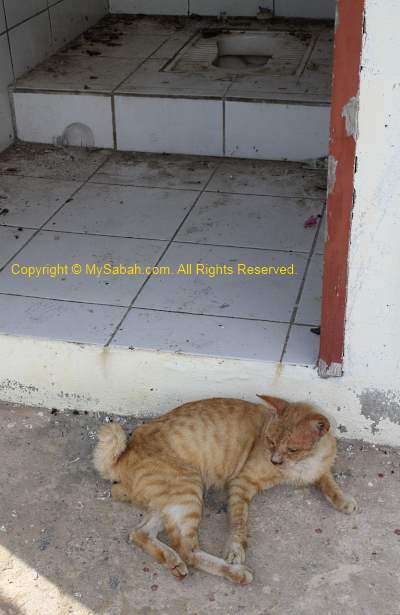 If you follow the Binsulok River, you will find its water flows to the sea in Pimping Beach. That's why the sea water of Pimping Beach is brackish in color and you will find foam along the shore and float on the sea, probably caused by the mixture of sea and river water. It was holiday but no people swimming so I assume the sea is not cool for swimming.
>> Click Here to see more photos of Membakut
That's all my "adventure" in Membakut. I got a video of Pimping Beach below if you are interested in looking closer at the weird foam.
Photos taken in Membakut, Sabah, Malaysia Borneo