This bug is really a good house builder. As you can see in the pictures below, it can bind three leaves tightly together without using hands. Most of this nest is found on rhizophora mangrove tree. Yes, you guess it right. It belongs to a caterpillar.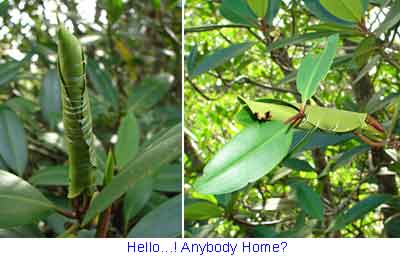 Until now I don't know the species name of this beautiful caterpillar. Most likely it will turn into an ugly moth and fly stupidly into fire to end its life. I deeply concern they will go extinct coz Sabah uses more candles than other states, due to frequent power blackout.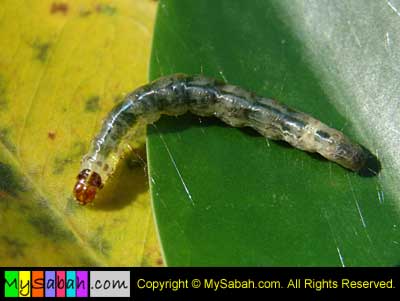 While I was busy watching it, it used something look like "silk" from its mouth to build the nest. The picture below shows its semi-transparent body shined through by morning sunray. You also can see the hair on its body. My past experience told me not to touch it, as it would cause hours of unpleasant skin irritation.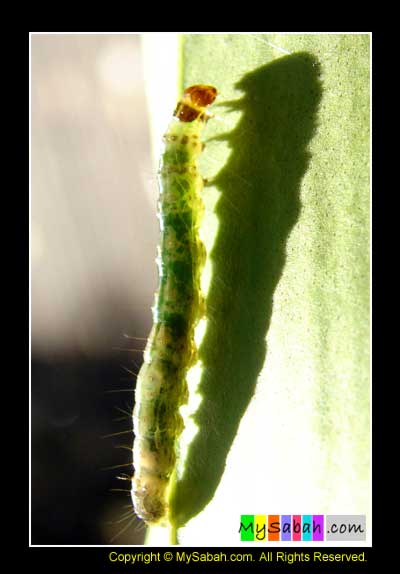 Another shot of it. I was holding the leaf (and try not to let it crawl to my hand). I did a bit of stage setup, to make the photos look more artistic.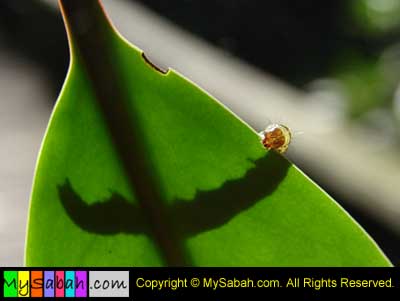 Photos taken in KK Wetland Centre, Kota Kinabalu, Sabah, Malaysia Borneo