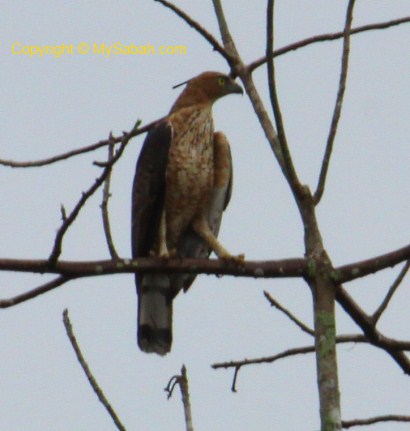 Wallace's Hawk Eagle
Spotted on Kinabatangan River, Sandakan.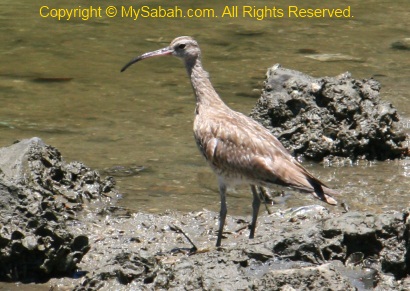 Whimbrel
A migratory bird spotted in mudflat near Sutera Harbor Resort.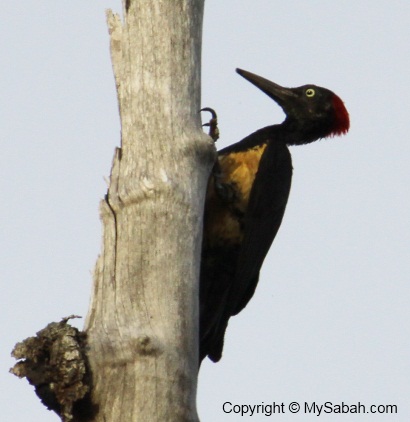 White Bellied Woodpecker
Spotted in mangrove forest of Semporna.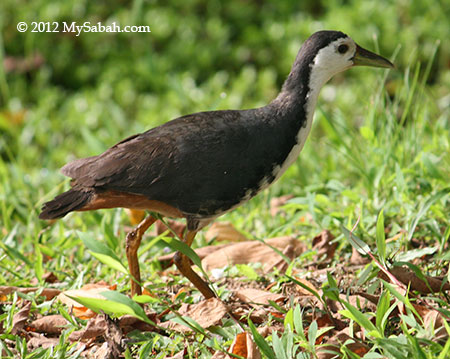 White Breasted Waterhen
Ruak-Ruak in local language. This bird is no stranger, as it is commonly seen in drain, swampy and riverine area.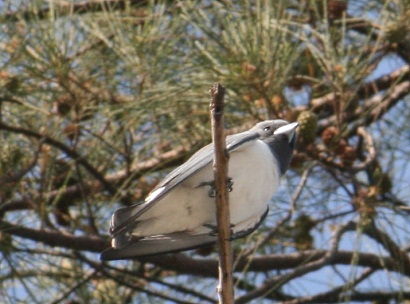 White breasted Woodswallow
Known as Layang-Layang in Malay language because it looks like a kite. Spotted in Tanjung Aru Beach and a very common bird in coastal area and islands.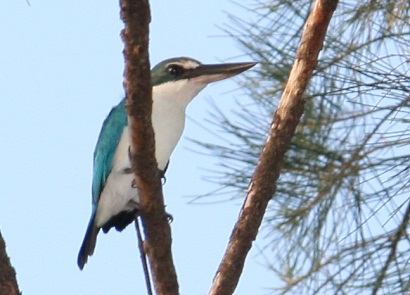 White Collar Kingfisher
Very common kingfisher. This species does not stick to river side like other kingfishers.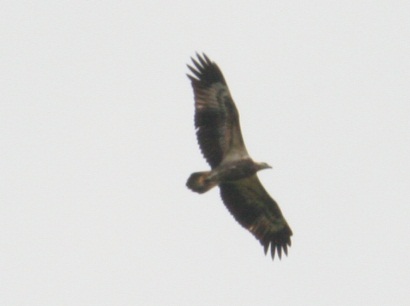 White-bellied Sea Eagle
Spotted near sea side and islands. It likes to soar high on rising hot air near noon.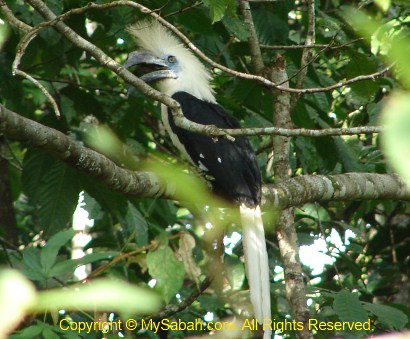 White-crowned Hornbill
Spotted in Tabin forest reserve, Lahad Datu.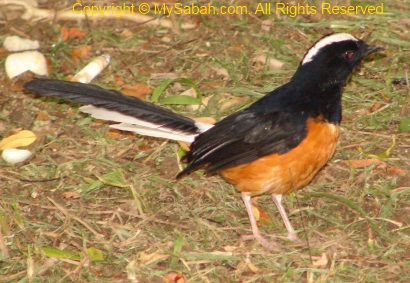 White-crowned Shama
This bird is endemic to Borneo and also the best singing bird of Borneo. That's why it is kept as pet though it is protected by law.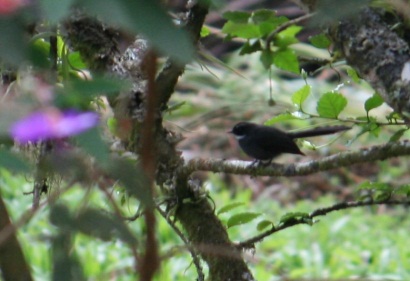 White-throated Fantail
Spotted in Kinabalu Park.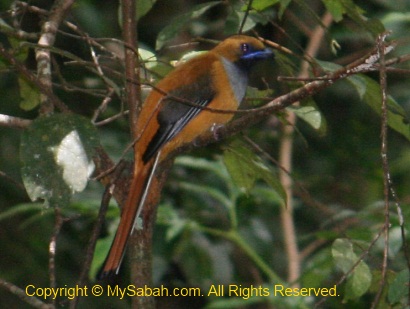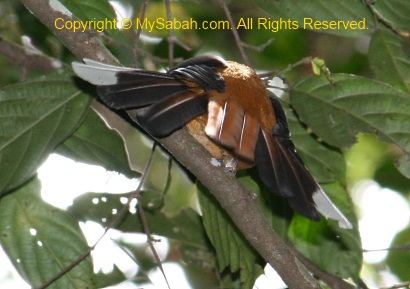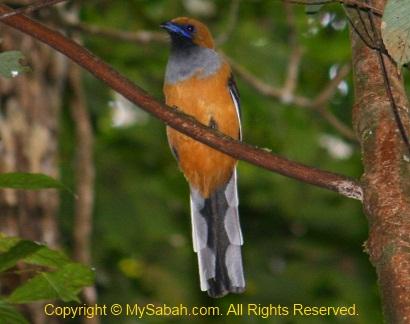 Whitehead's Trogon
Spotted in Silau-Silau trail of Kinabalu Park. Endemic to Borneo and only montane species.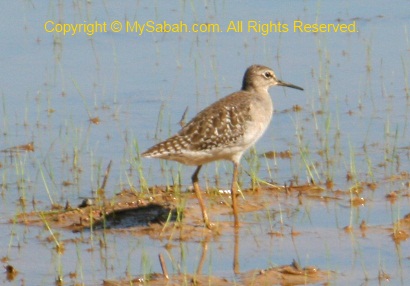 Wood Sandpiper
Migratory bird spotted in paddy field of Penampang.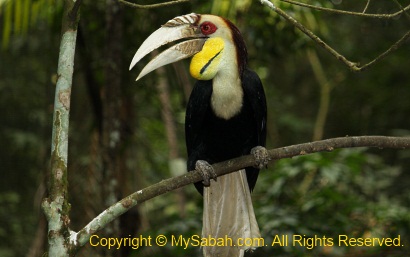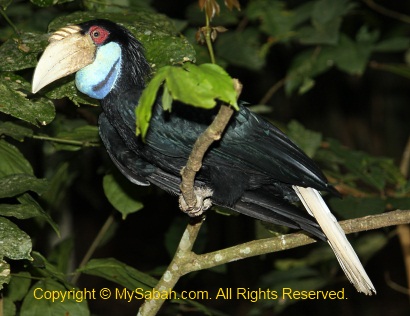 Wreathed Hornbill (top: male, below: female)
Photos taken in Lok Kawi Wildlife Park.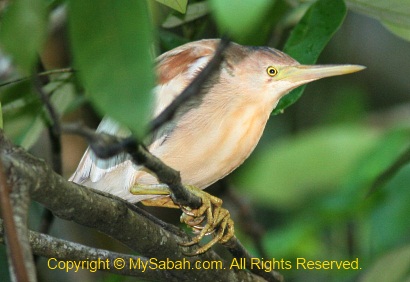 Yellow Bittern
Commonly spotted in paddy field.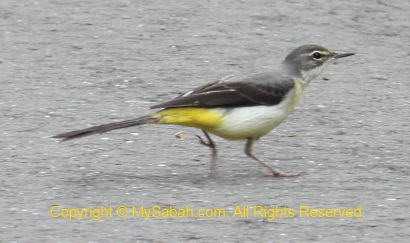 Yellow Wagtail
Known as Beras-Beras (rice bird) locally. Commonly seen in paddy field during migration period.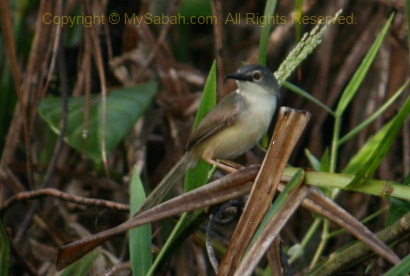 Yellow-bellied Prinia
A common grass bird in countryside.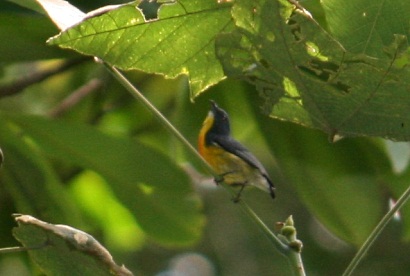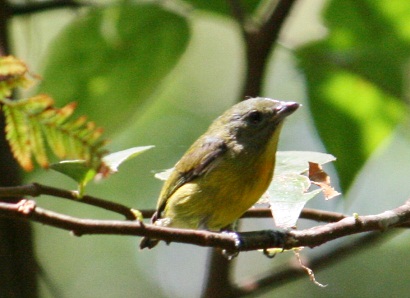 Yellow-rumped Flowerpecker
Spotted in Tawau Hills Park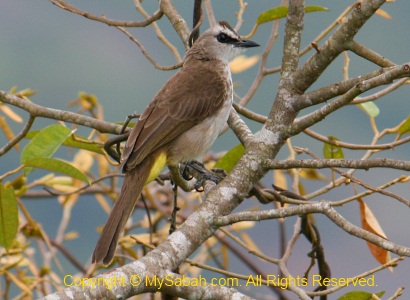 Yellow-vented Bulbul
A common bird that you can see every day. Look very bad-tempered. I saw it attacked the chicken once.
Photos taken in Sabah, Malaysia Borneo