For photographers who like to picture the colourful culture of Sabah, the annual Regatta Lepa is definitely on their list. Not only it attracts the locals, many overseas photographers also come to Semporna to see this grand tourism event. I went there in year 2006. Though I almost ended up sleeping on the street, I always come back again.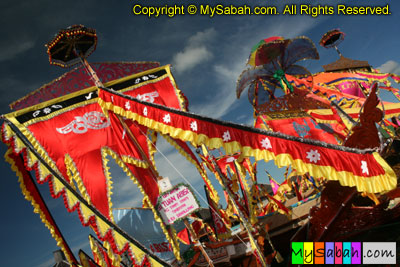 Click Here to see more photos of Lepa-Lepa >>
There are two main groups of Bajau tribes in Sabah. Land Bajau lives in West Coast, mainly in Kota Belud town, famous as the Cowboys of the East and their Tamu (Native Market). The Sea Bajau lives in East Coast. They spend most of their time on the boat, which known as Lepa-Lepa. Some call Sea Bajau as the Sea Gypsies. Many Sea Bajau were pirates in the past (now no more).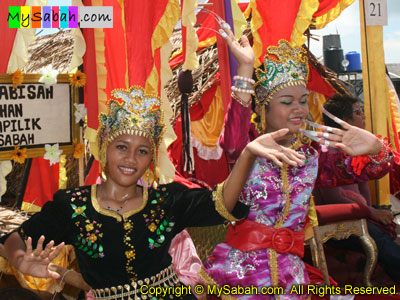 Click Here to see more photos of Lepa-Lepa >>
Lepa-Lepa sails with wind and was the main transport for Sea Bajau to travel among islands. The traditional lepa boat is nicely crafted and about 20 feet long. Bajau loves to use bright colours in their handicraft and textile, and such creativity also relects on their lepa-lepa. Now it has become a cultural heritage of Sabah.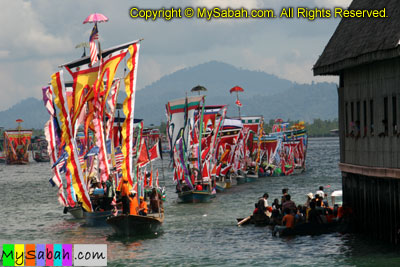 Click Here to see more photos of Lepa-Lepa >>
The dancers, who dressed in traditional Sea Bajau costum, on the lepa-lepa are also the highlight, especially when you see lot of them dance at the same time, under loud music from over 50 lepa-lepa. I took many many photos of them in year 2006. But this year I was using Canon 400D with polariser. I think the outcome is quite good. Probably you can tell me which lepa photo gallery you like better, year 2006 or 2008, or none?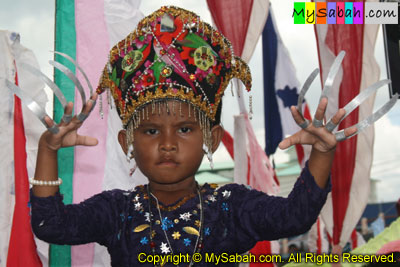 Click Here to see more photos of Lepa-Lepa >>
The event was good. I also have comment on 2 things. The first thing is — the floating rubbish on the sea is really an eyesore. Now we have more and more tourists. We hope they will see the beautiful islands at Semporna, but not an island of rubbish! Not only it gives tourists a bad impression, the junk will pollute the sea and kill the sealife. Compare to 2006, the year I first visited Semporna, it is getting worse. I also need to spend a lot of time to use Photoshop to remove the rubbish appears everywhere in my photos.


Click Here to see more photos of Lepa-Lepa >>
The second thing – hmmm… the "Kiasu" (afraid to lose) advertisement bunting and commercial logo all over the lepa boats. Don't get me wrong. Personally I really appreciate the sponsors who support the culture. However, if the sponsors are really, seriously sincere in promoting the culture, they should not overdo the ad, which makes our cultural heritage looks like something else. This year we got coffee lepa, noodle lepa, telco lepa and supermarket lepa. Wonder what will come next… Ice-cream lepa? Bank lepa? Or a Detergent lepa? Just my personal point of view. You can say I am conservative or whatever.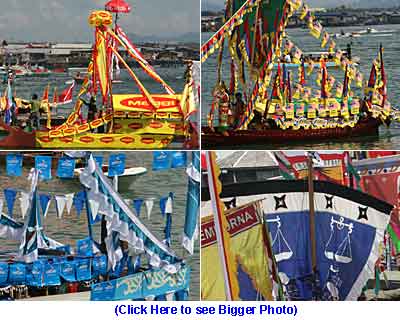 Related Post
Photos & Video: Semporna Water Festival, Regatta Lepa 2006
Photos taken in Semporna, Sabah, Malaysia Borneo