The 3-year-8-month Japanese occupation in Borneo was a nightmare for our people. Many have heard the terrible things that they had done, but there is so little documentation about the bloody history. However, whatever you did and wherever you went, you would leave traces behind. That's why I visited a few ex Japanese war attractions in Kunak (a town near to Lahad Datu of Sabah east coast).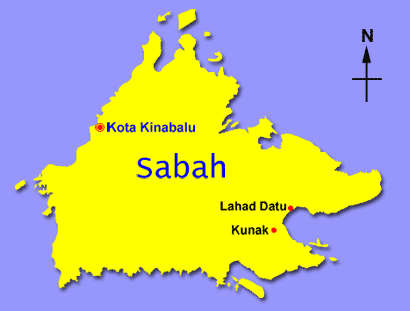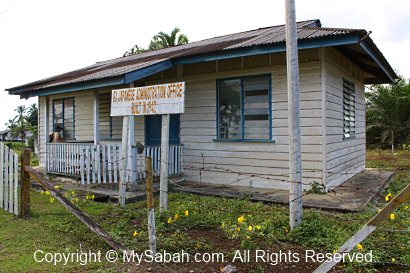 The first stop is an ex Japanese administration office built in 1942 (during World War II) and located inside Mostyn oil palm plantation which belongs to Sime Darby.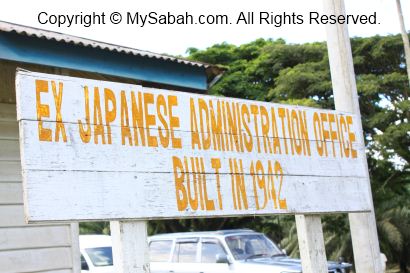 Actually this small house was built by British, if I am not mistaken.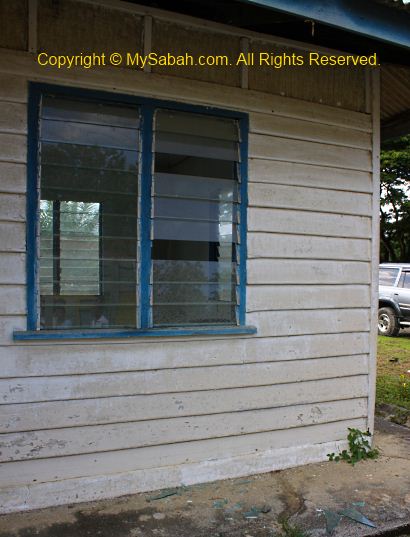 You might wish to find gold inside but it is empty, FYI.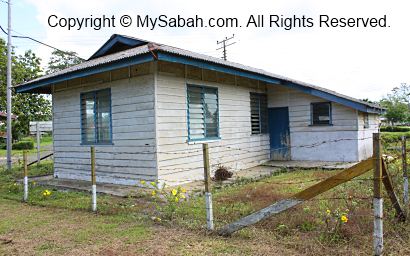 The view from the rear. That's it. Nobody knows much about it.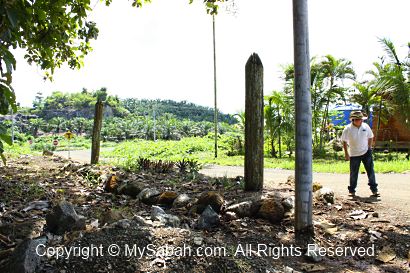 Just a stone throw from the administration office is an ex site of a Japanese temple. Sadly, only two wooden poles, which were the gate of the temple, stand until today.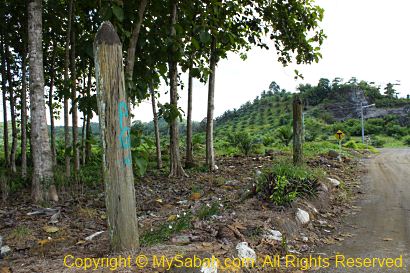 Front view of the "temple". Every year there is a bus load of Japaneses comes to this site. They pray here then proceed to the Japanese war tunnel. They seem to know something about the history.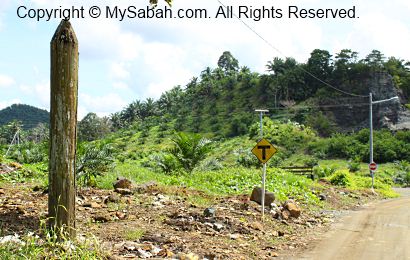 See the hill at the right? During WWII Japanese occupation, if anyone did anything wrong, the Japanese would hang them on top of that hill for everyone to see, to serve as a warning. Of course the gallows is no longer there as nobody needs it.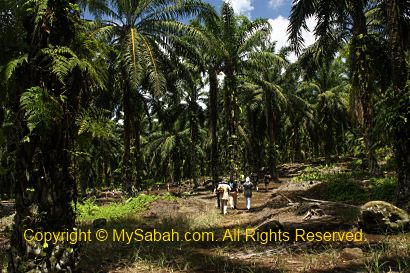 After touring around the ex Japanese administration office and temple, we went to the ex Japanese war tunnel (about 12KM from Kunak town), which is more than an hour drive away. We are still inside the area of Sime Darby oil palm plantation.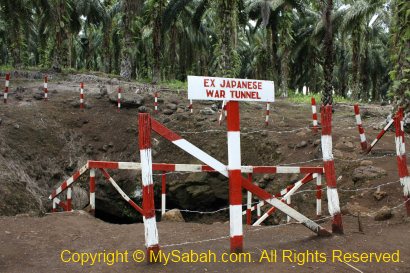 The entrance of the war tunnel. It is fenced to prevent people fall into this big hole.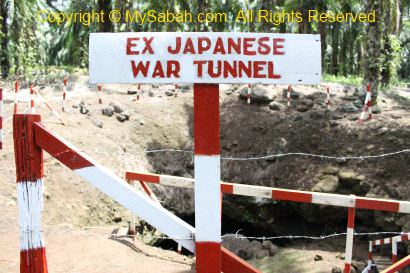 Nobody knew about this war tunnel until part of the tunnel collapsed and revealed an opening to the tunnel. An Iban worker saw the tunnel in 1970s when he cleared the forest there.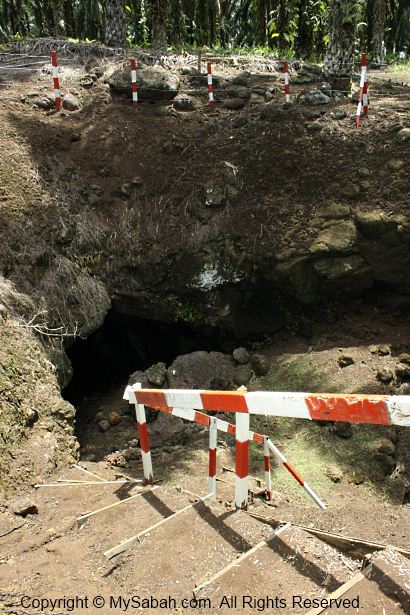 See the dark cave at the bottom? It's the opening to the tunnel. The staircase was the structure built later for visitors to enter the tunnel.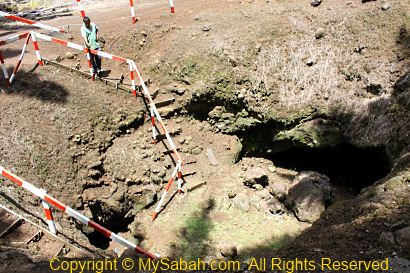 Another view of the entrance to the tunnel.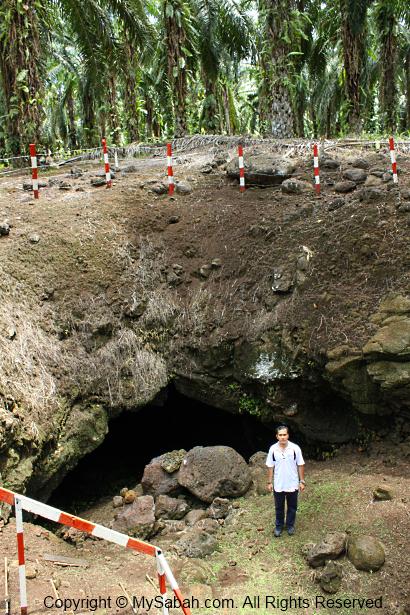 Chua, one of the guides, stood there to show you the scale of the cave.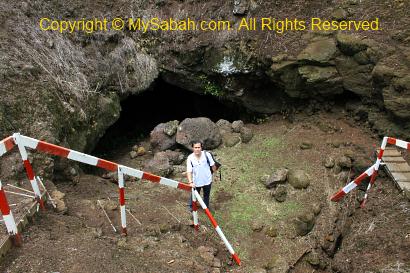 Another angle of the entrance.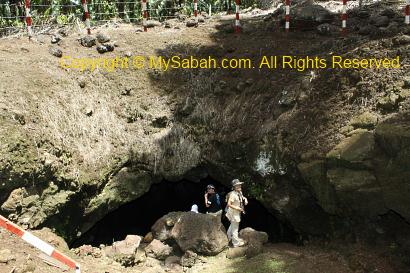 The brave ladies entering the tunnel. I was told that someone used that tunnel as black magic site. So do not enter if you have "weak spirit / aura".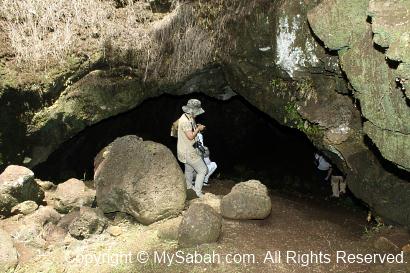 The tunnel is totally dark. Bring a torchlight before you go inside. Smoking is not allowed in the tunnel coz we are not sure if there is any flammable gas inside.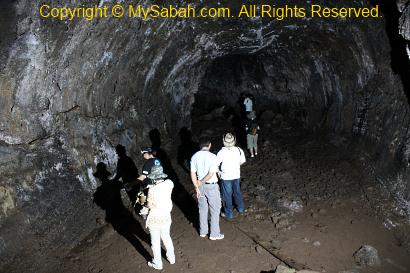 After getting in from the small opening, we were impressed by the size of the tunnel. It's so spacious. I saw a few bats flying around and the air is very humid, with a bit of smell of guano. I'm not sure if this is a man-made cave. Kunak was a active volcano site in the past, so it could be a natural lava tube. Most caves in Sabah are limestone caves created by prolong erosion. Huge and long lava cave is very rare in Sabah.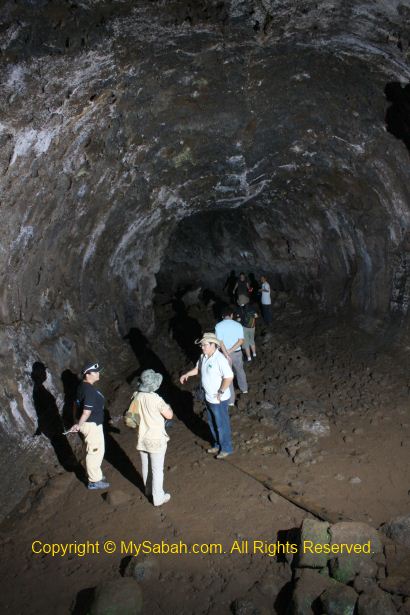 The floor is wet, muddy, slippery and full of rocks and rubble, so watch your step. There is a group of Japanese comes to this tunnel every year. At least one of them was a student studied in Kunak during WWII. They even have the map of this tunnel but they decline to disclose more information. Before Japan invaded Borneo, Japan sent many citizens to work in plantation and business sectors in east coast of Sabah. These Japanese in Sabah may have "special mission", so there is no surprise they worked with the army. But this is only a guess by the historians. This tunnel leaves more question marks as there is no documentation.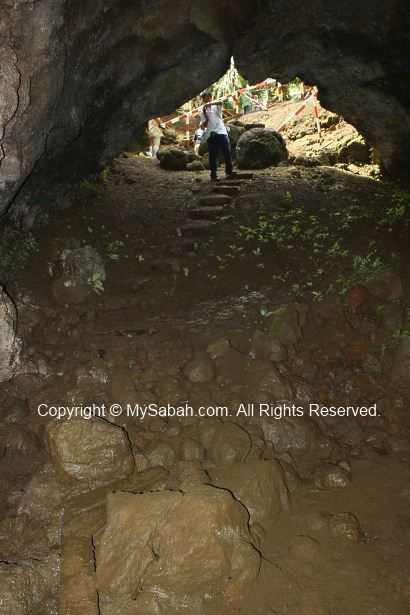 You may ask, "why don't you just explore and do the mapping yourselves?" So far there is nobody fully explores the tunnel, because the air is very thin deep inside and all failed to do a full survey. We already felt a bit of breathing difficulty even a short distance away from the entrance. We only went in for about 50 feet. From what I read, the tunnel has 5 junctions which led to different exits. One links to a beach, one links to Madai forest 8 KM away, and one links to a private house (the family seals the exit). Some even said one of them links to Sulawesi sea. If you are interested in caving and history, we welcome you to survey the war tunnel. There might be some interesting discovery such as hidden gold treasure? The Japanese might use it as secret passage and arsenal.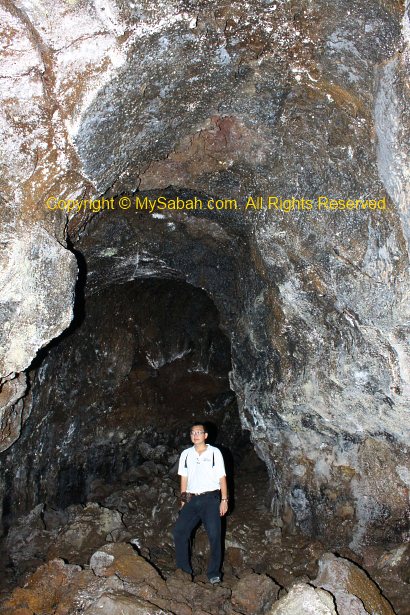 Most felt uncomfortable and went out. The guides and me decided to explore a bit more deeper for photography. Due to the irregular and slippery surface, it was a bit hard to walk. In the photo is Vincent, one of the guides. The tunnel is so high and wide that a car can drive through. Part of the tunnel allows 10-wheel truck to pass through.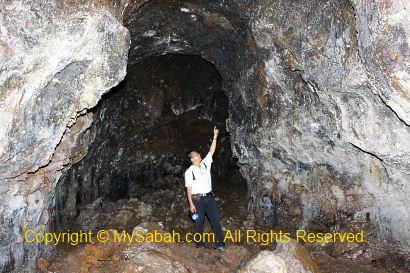 Vincent did the Cuti-Cuti Malaysia (Malaysia holiday ad) pose. Actually there is nothing on top, except the dripping water.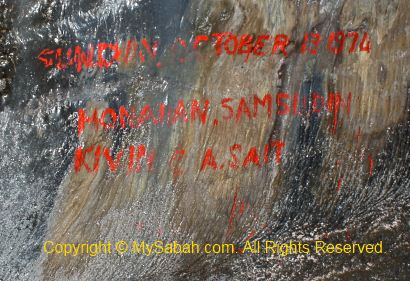 Scribble left in the tunnel. Written in 1974?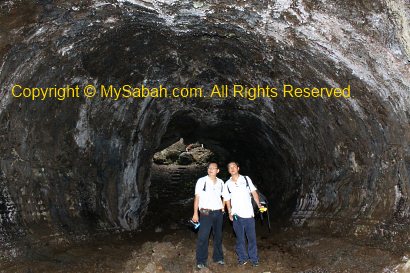 Doesn't the war tunnel look like the throat of a huge monster? At their back is the entrance. Hopefully this attraction will bring more tourists to Kunak. Since this war tunnel is inside private land of Sime Darby, it is not open for walk-in visitors. If you are interested in visiting or looking for tour info, please check out www.darvelbay.com.my.
Photos taken in Kunak, Sabah Malaysia