After trying the BBQ Clams (Lokan Panggang) and Grilled Coconut (Kelapa Bakar) in Tuaran, I decide to try Coconut Pudding (Puding Kelapa) in second visit. You can order Coconut Pudding from most of the roadside stalls there.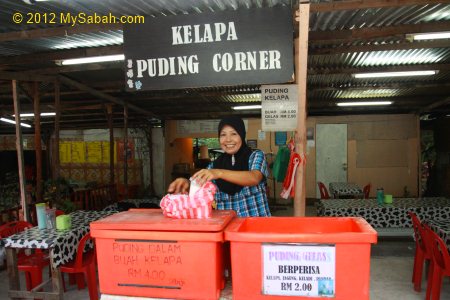 To know how to get there, you may read my last blog about BBQ Clams and Grilled Coconut.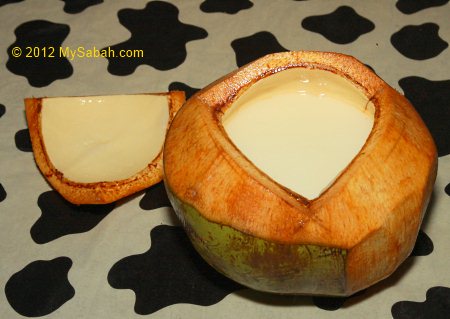 They fill the inside of coconut with pudding and ice it. Each coconut pudding costs only RM4 each (≈USD1.20). The quantity is really satisfying as I'm almost full after having one only.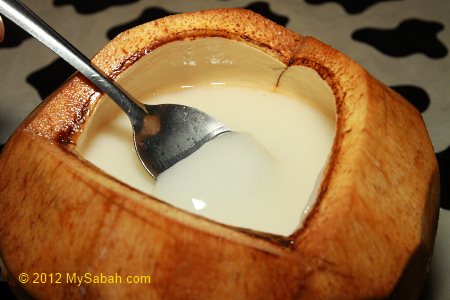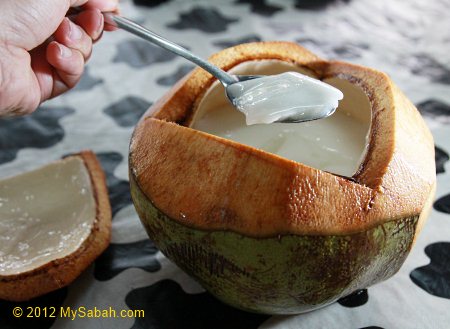 It tastes just like other pudding, soft and sweet, but rich with taste of coconut milk. It's a great dessert in hot day and it's not oily nor overly sweet.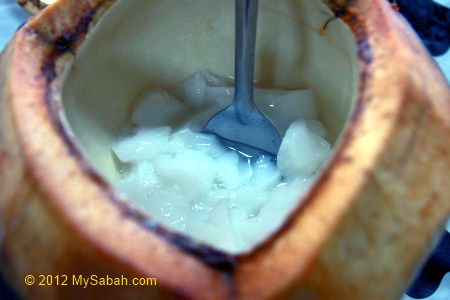 Therefore, I have no problem finishing it happily. Not only that, I order more and share it with my family.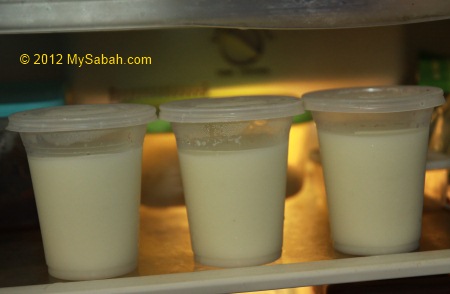 Don't worry, you don't need to carry the heavy coconuts back home. They have cup version that sold for only RM2 (≈USD0.60) each. To get the best taste, you may store it in refrigerator before eating.
Photos taken in Tuaran, Sabah, Malaysia Borneo