Mount Kinabalu (Gunung Kinabalu in Malay language) is the icon of Sabah. It's dearly loved by the locals as a grandfather mountain and tourists as a climbing destination. However, this magnificent mountain is not being well understood. Please allow me to point out seven most common mistakes.
1. Mount Kinabalu is not Mount KK!
KK is the abbreviation of Kota Kinabalu, the capital of Sabah. Mount Kinabalu is a mountain which is about 55 Kilometres away from KK. KK city is not located on Mount Kinabalu, so what's Mount KK? You tell me.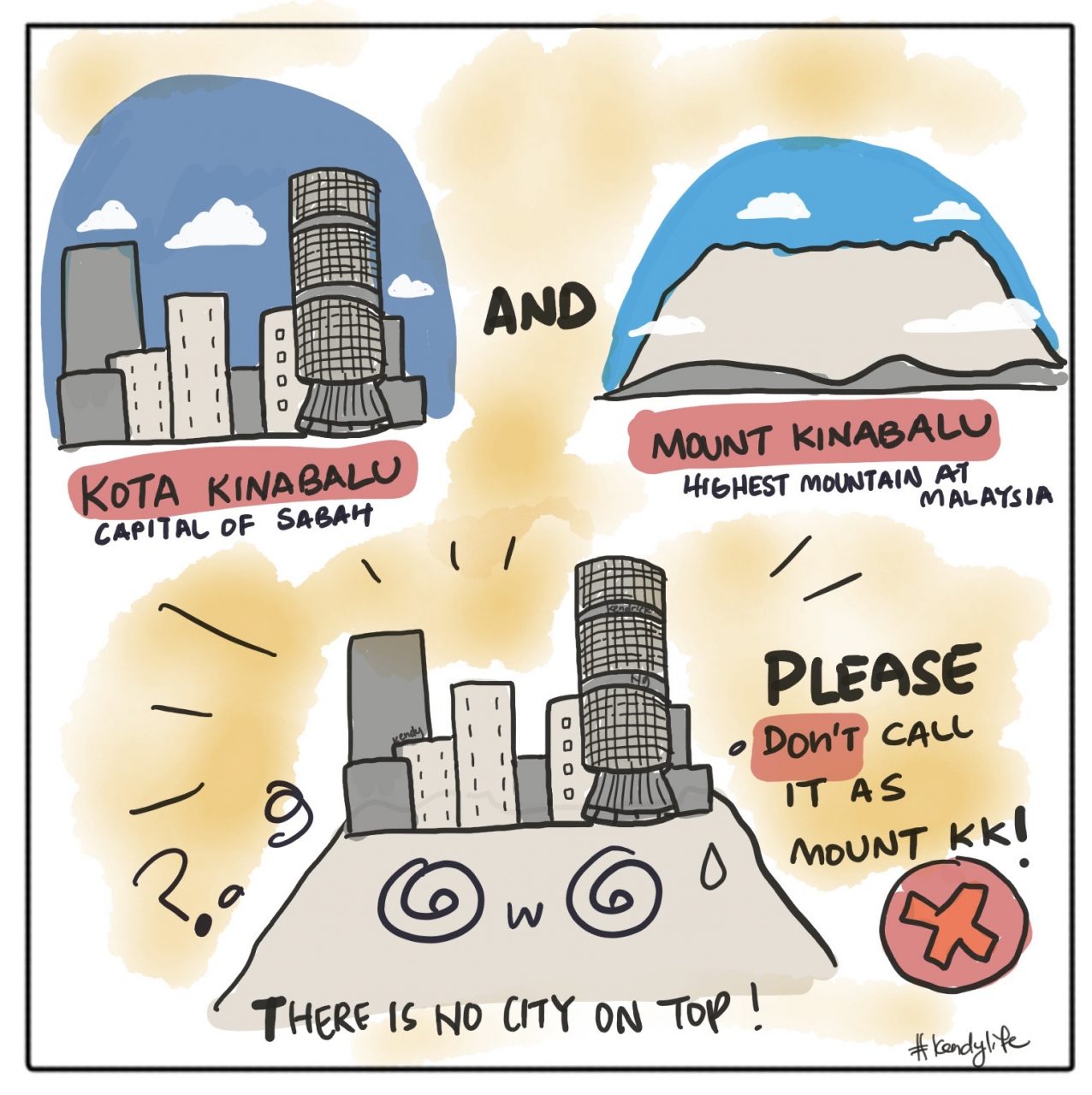 This wrong name is probably invented by people from West Malaysia. Oh please be respectful and stop calling our sacred mountain Mount KK. It makes our eyes rolled every time we hear the words Mount KK. What would you feel if I call KL as Kota Lumpur?
2. South Peak is not the highest peak of Mount Kinabalu
The pointy South Peak is the most photogenic and popular peak of Mount Kinabalu. This peak appears in our RM100 note and a lot of travel advertisements. Therefore, I don't blame people for mistaking it as the highest peak.

The highest peak of Mount Kinabalu is Low's Peak at 4,095 Metres (13,435 ft). The height of South Peak is 3,900 Metres (12,795 ft), which is not even listed in the 20 highest peaks of Mount Kinabalu.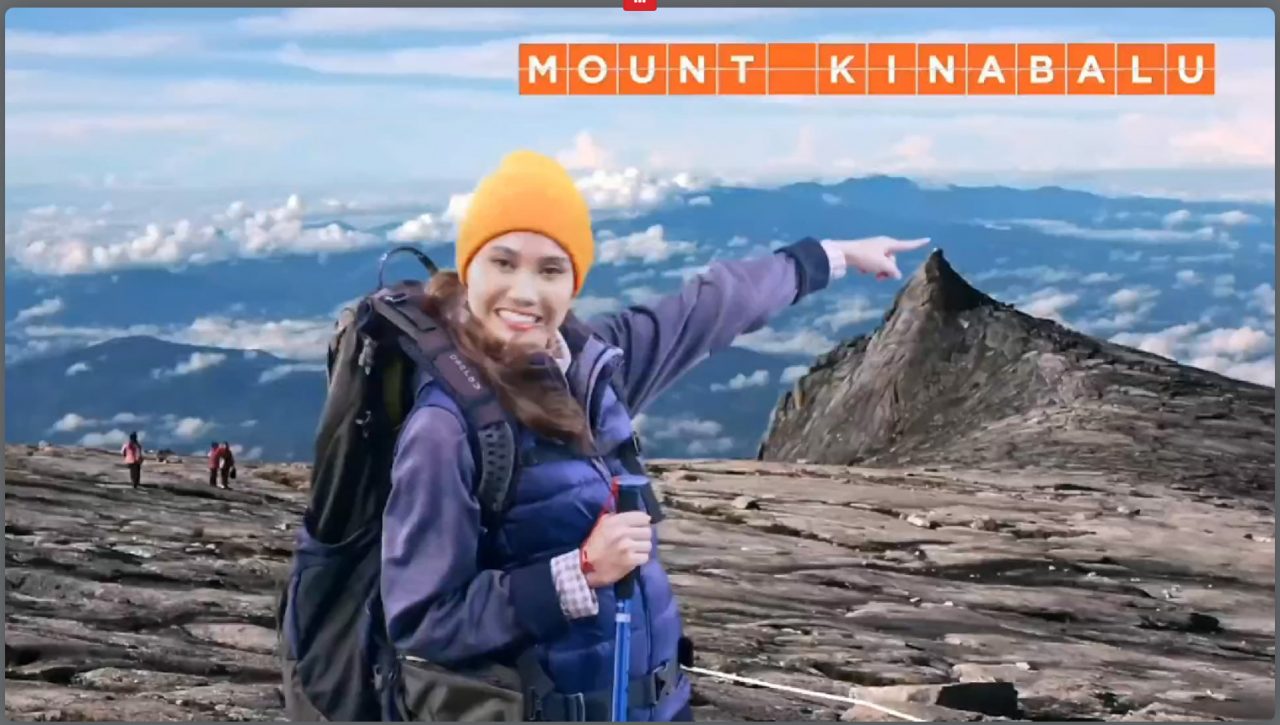 3. Hugh Low is not the first climber reached the highest peak of Mount Kinabalu
Even though Low's Peak (the highest peak) is named after Sir Hugh Low, who first climbed Mount Kinabalu in March 1851, he only reached the summit plateau. Anyway, it's the first recorded ascent of Mount Kinabalu.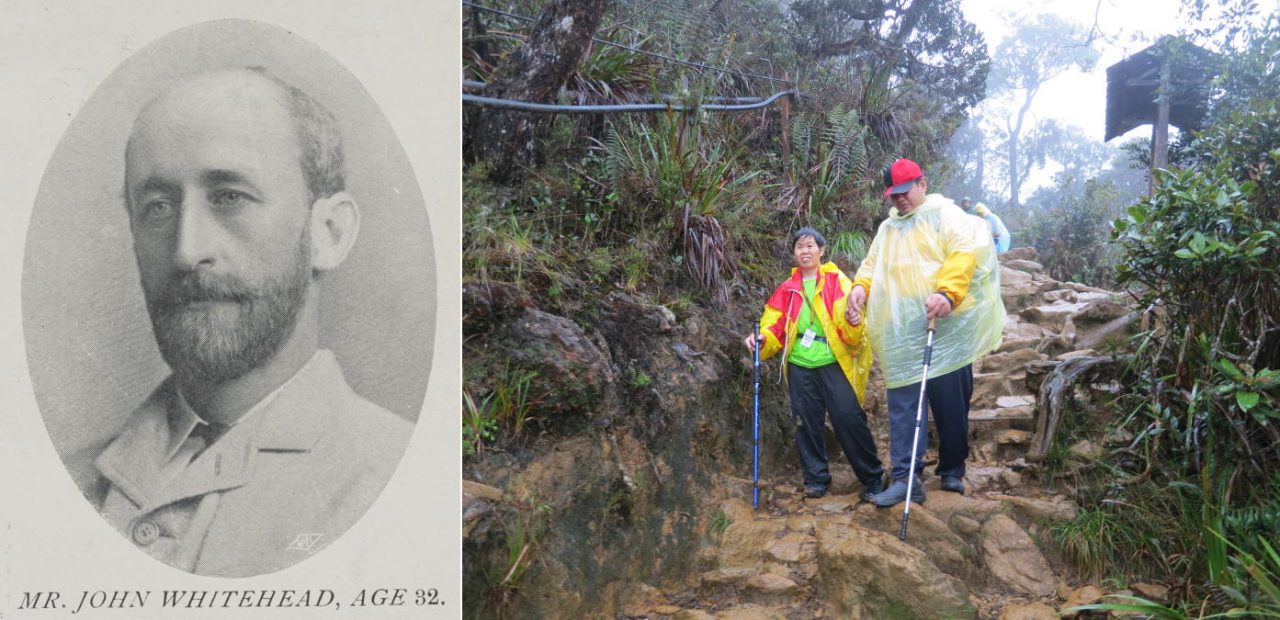 John Whitehead, an English explorer, is the first documented person who climbed to the top of Mount Kinabalu in 1888. FYI, Lilian Gibbs, a woman botanist from England, was the first woman to climb Mount Kinabalu. The villagers of Kampung Kiau (at the foothill of Mount Kinabalu) believe that their ancestors may have conquered the mountain before these westerners, but it's not documented.
4. Mount Kinabalu is not a volcano
Mount Kinabalu is a huge granite dome (pluton in geography term) that was uplifted above the surface about 7 to 8 million years ago, due to the Magma intrusion and collision from the crustal plate movements. This non-volcanic mountain was not formed by puking smoke and lava.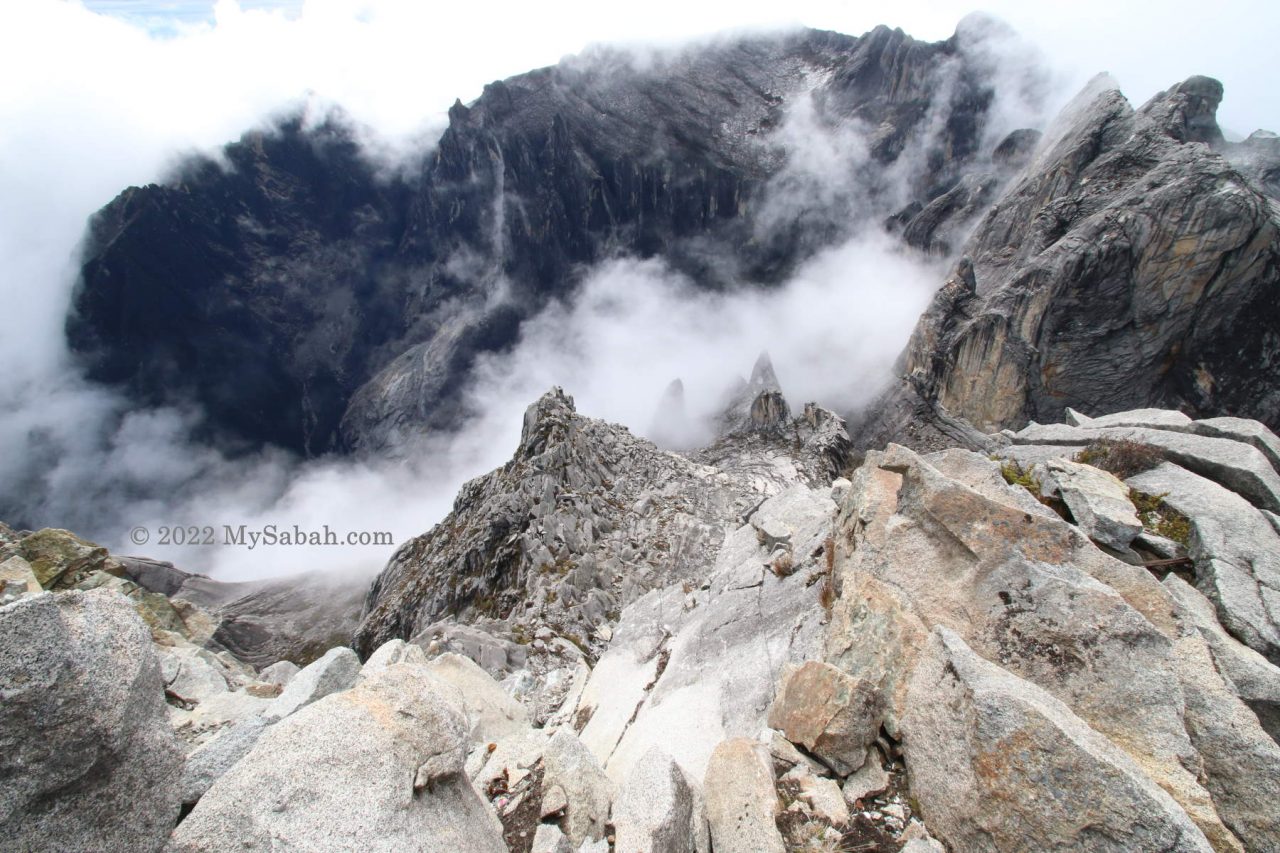 In fact, the birth of Mount Kinabalu is a result of long, dramatic and complex geological processes in different stages, which began about 40 million years ago. You can read the interview with geologist Professor Dr. Felix Tongkul for more in-depth story.

5. Mount Kinabalu is not the highest mountain in South-East Asia
The 5,881-meter-tall Kagabu Razi in Myanmar is the highest mountain in Southeast Asia. Currently Mount Kinabalu is ranked 29th highest mountain in Southasia Asia. It's definitely the highest mountain of Malaysia and Borneo Island, and the 20th most prominent mountain in the world by topographic prominence.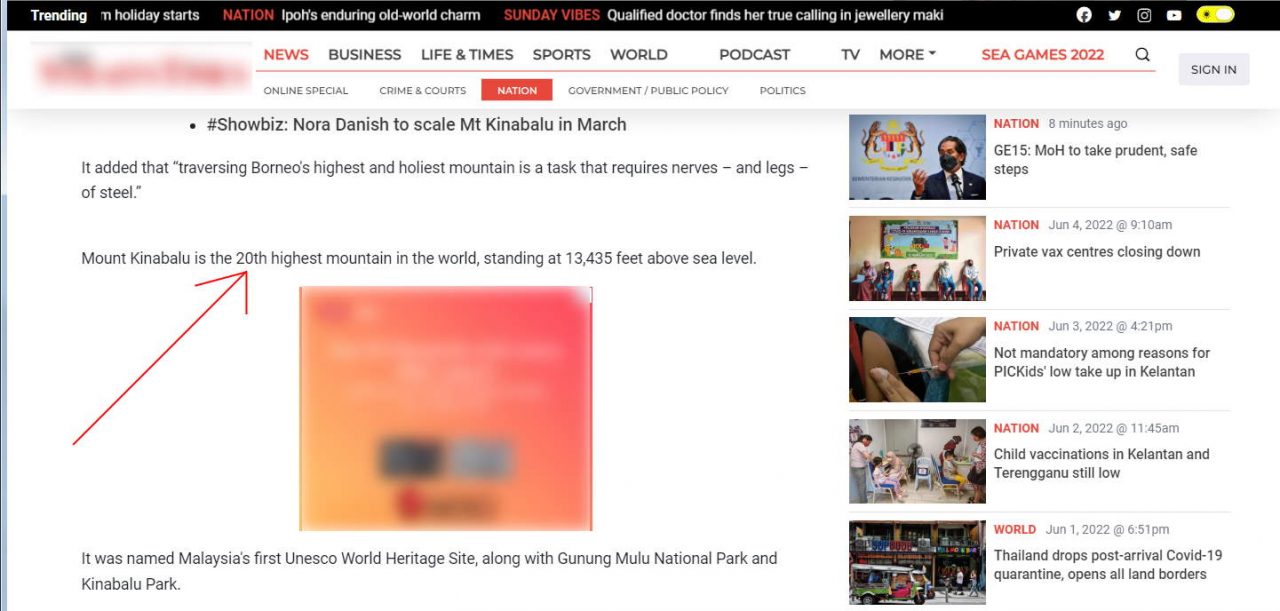 6. The official height of Mount Kinabalu is 4,095 Metres (13,435 feet)
Before a re-survey by satellite technology in 1997 that confirmed the height of Low's Peak as 4,095 metres (13,435 ft) above sea level, all geography books said Mount Kinabalu is 4,101 m (13,455 ft) tall. After 20 years, most textbook and media have gotten the information right now. However, you still can find the outdated figure around.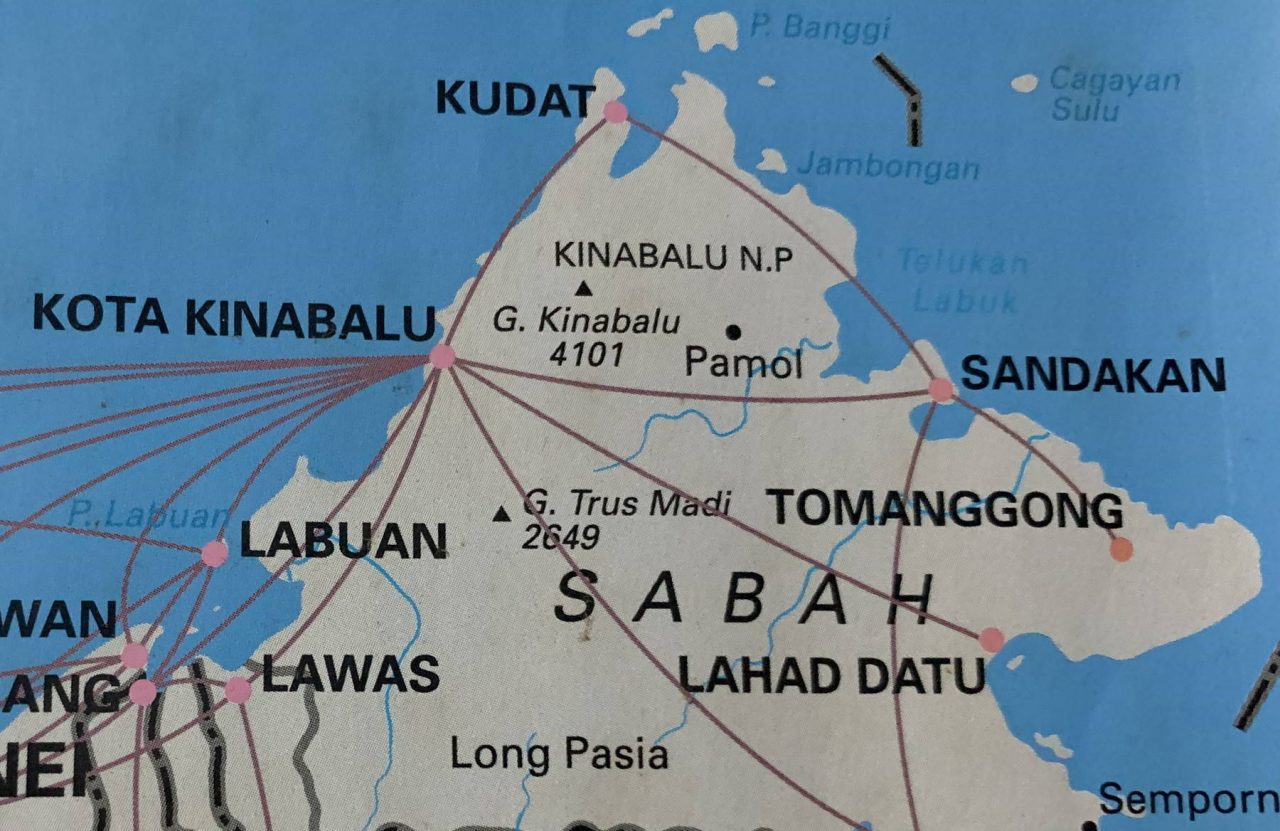 Mount Kinabalu is standing tall at 4,095 Metres, for NOW, because its height will change over time. Mount Kinabalu is still uplifted by earth movement so this young mountain is growing at 5mm a year. However, Mount Kinabalu can lose or gain a few centimetres after a major earthquake.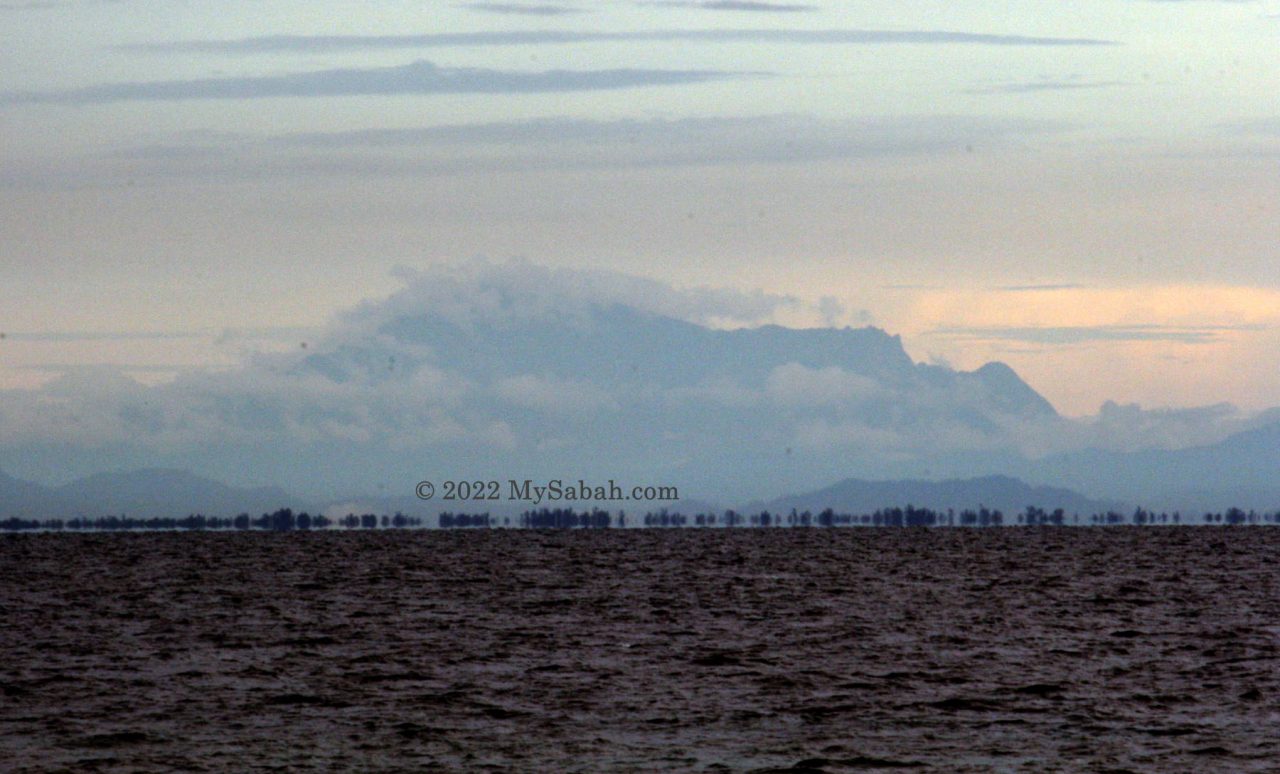 Do you know that Mount Kinabalu was probably several hundred metres higher than today over 100,000 years ago? In the past Mount Kinabalu was an ice-capped mountain and covered with sedimentary rock on top. Then a combination of weathering and glacial action in the last 2 million years gradually eroded its top and exposed the granite.

7. Mount Kinabalu does not like tourists
Tourists pay a lot of money to climb Mount Kinabalu and think Mount Kinabalu should welcome them with open arms. Well, indigenous people of Sabah believe that Mount Kinabalu is the revered place of the dead, not a playground for tourists. In old days the villagers viewed the summit as a sacred place and climbing it would disturb the spirits and brought misfortune. After Sir Hugh Low climbed Mount Kinabalu, the villagers in the vicinity were mad because their harvest turned terrible.

Even nowadays, a traditional Kadazandusun ritual (called Monolob) to appease the mountain spirits is performed every year, to ensure a safe journey for the climbers. No matter you believe in spiritual world or not, please be respectful during the climb. It saddens us whenever we hear news of tourists doing stupid things up there.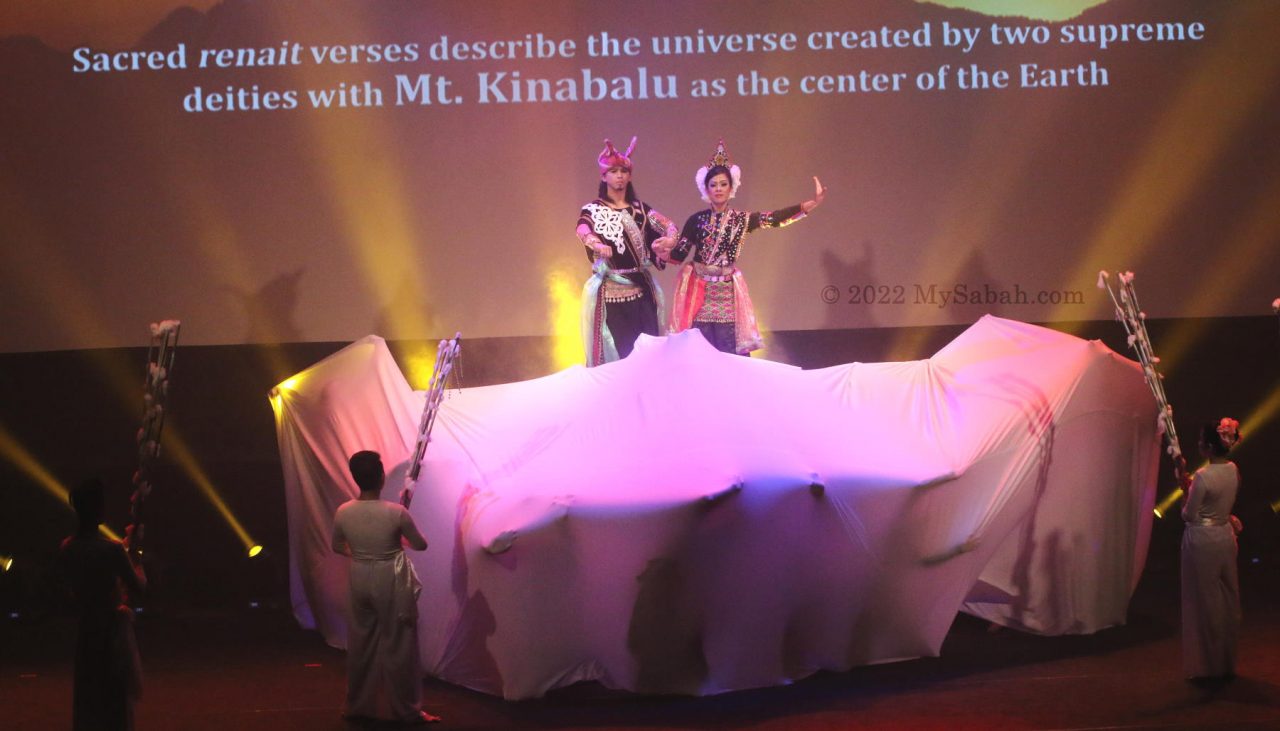 Photos taken in Sabah, Malaysia Borneo