I found this "ice-cream fruit" in countryside of Kota Belud. It grows on a tree and looks like a bean.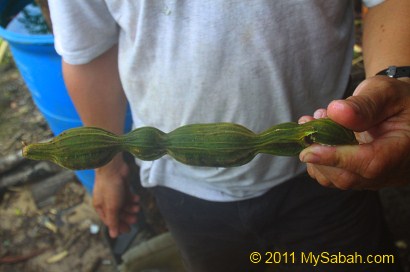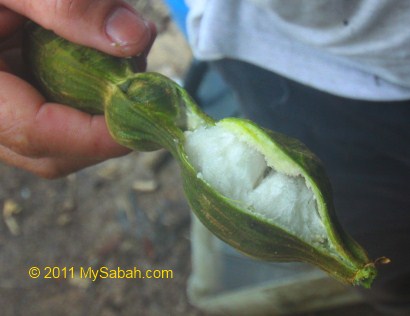 Open it and you will see marshy meat inside. I tried it and the fruit is soft and taste like cotton candy, but not too sweet.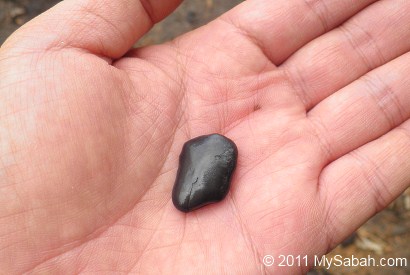 Above: the seed of ice-cream fruit
Nobody can tell me its name coz all village people call it ice-cream fruit. Quite a nice treat if you don't want real ice-cream in remote area.
Photos taken in Sabah, Malaysia Borneo