I think many of you had heard about a "ghost" island (known as Pulau Batu Hairan in Malay language) emerged on 15 Apr 1988. This island just rise up from the sea floor, remain above the sea for a short period, then it would sink and disappeared. It is next to the east side of Banggi Island. The pictures below were taken in May of 1988 (I don't know the author and source). As you can see, the island is full of corals, very beautiful. Don't know whether it will come up again. Really want to go there to have a look.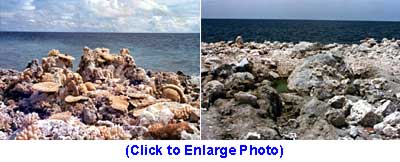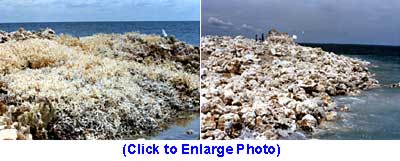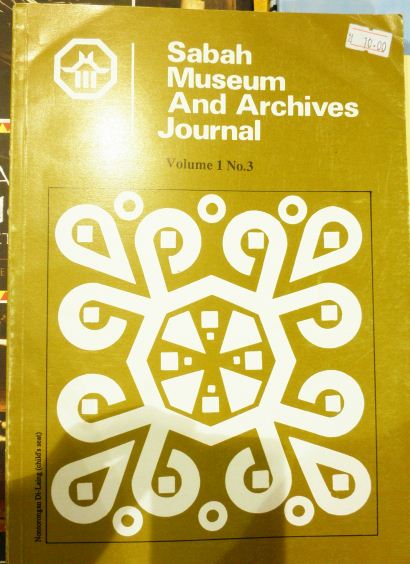 This island remained a puzzle to me until I saw a book "Sabah Museum And Archives Journal" (1990, Vol 1, No.3) published by Sabah State Museum. It has a 6-page article titled "Pulau Batu Hairan – The Birth of a New Island", which explains the formation of this ghost island in detail with diagrams.
I took the photos of this article and post it below. You can click each of the picture to view it in bigger size: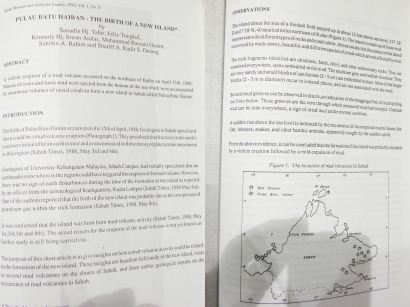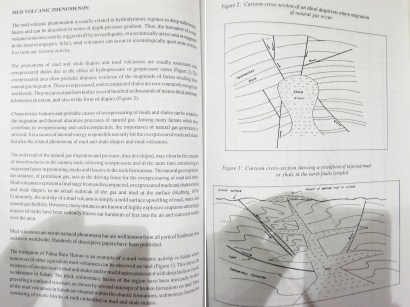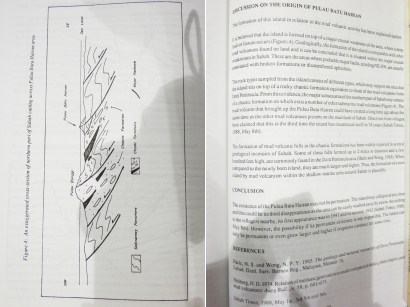 According to the nearby villagers, this island first appeared as early as 1941 (year of pacific WWII, a bad omen?). If you are lazy to read the long article, FYI, the conclusion by geologists is – this mysterious island was pushed to the surface by mud volcano activity (abrupt explosion of trapped undersea gas).