You are a lucky one if you wake up every morning excited about going to work. Well I can't offer you a dream job, but I can share a gorgeous sunrise view that is worth waking up for. Make an appointment with Nuluh Lapai, a small hill of only 186 Meters (610 ft) high in Tuaran. In Sabah native language, Nuluh means hill, and Lapai means going up and down.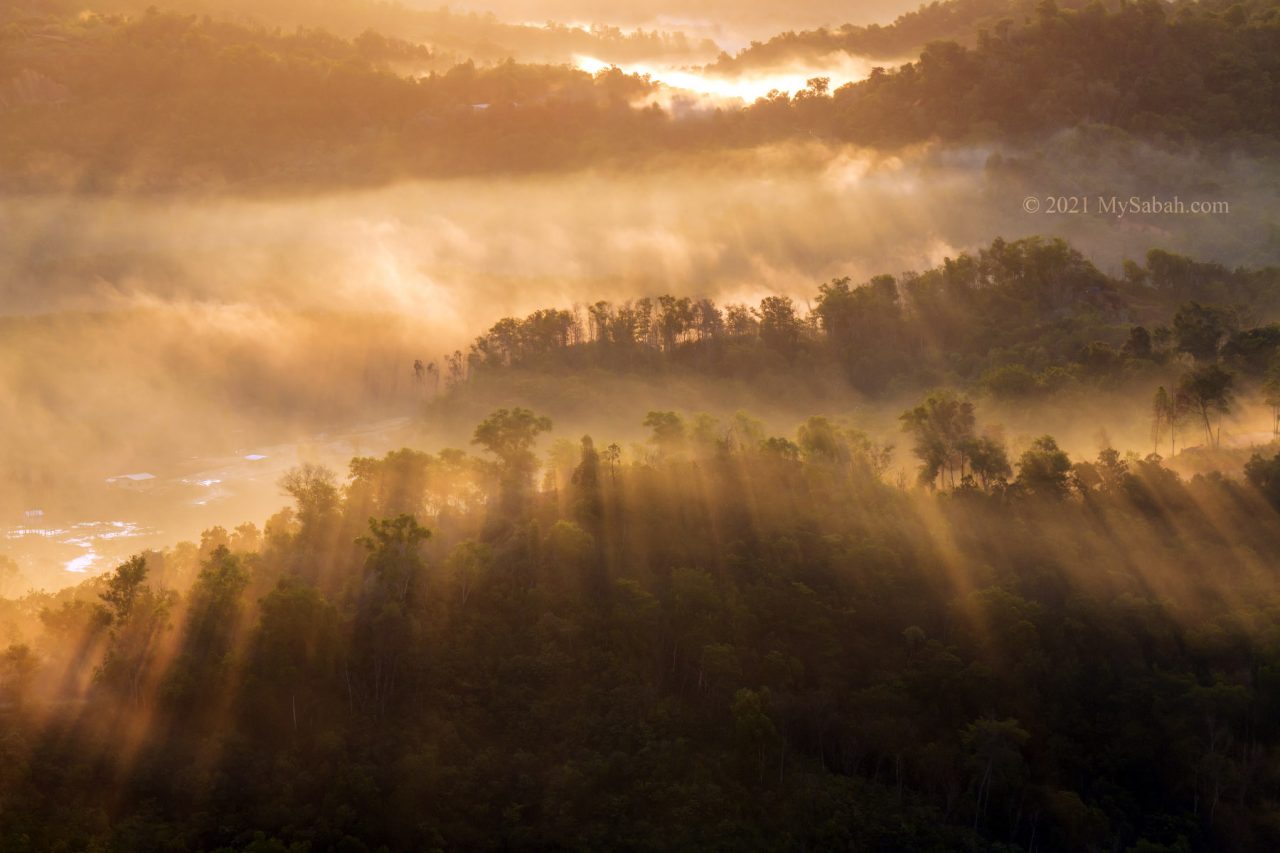 Nuluh Lapai is easy to hike, the only difficulty is to get off your bed early in the morning, before sun does. As Nuluh Lapai viewpoint is facing the morning sun, everything in front of you will be painted golden by sun ray during sunrise. For now, only some locals and photographers know about Nuluh Lapai, so it is not a tourist attraction yet.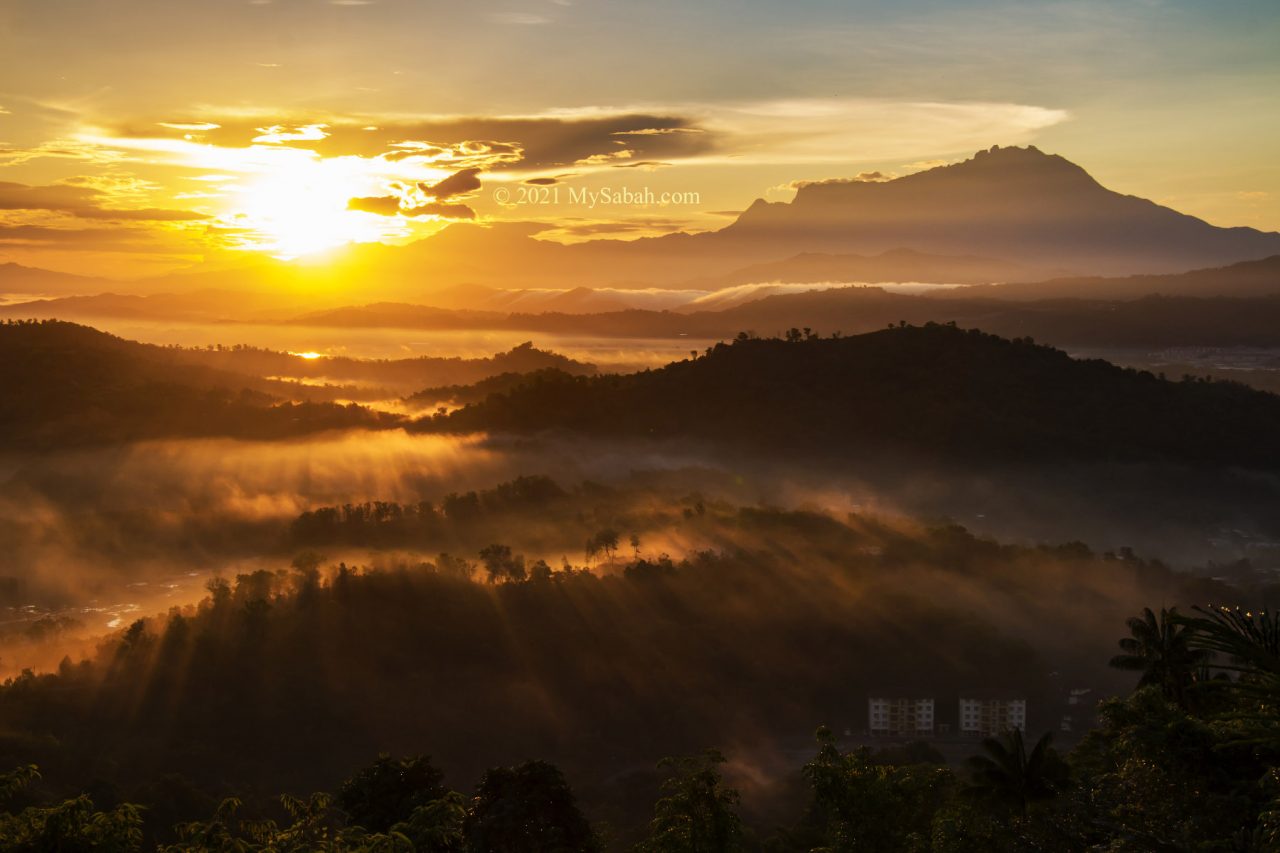 (Note: some articles say Nuluh Lapai is 1,164 Meters (3,819 ft) in height. That's definitely incorrect. No normal human can conquer a 1,000-Meter peak in 30 minutes.)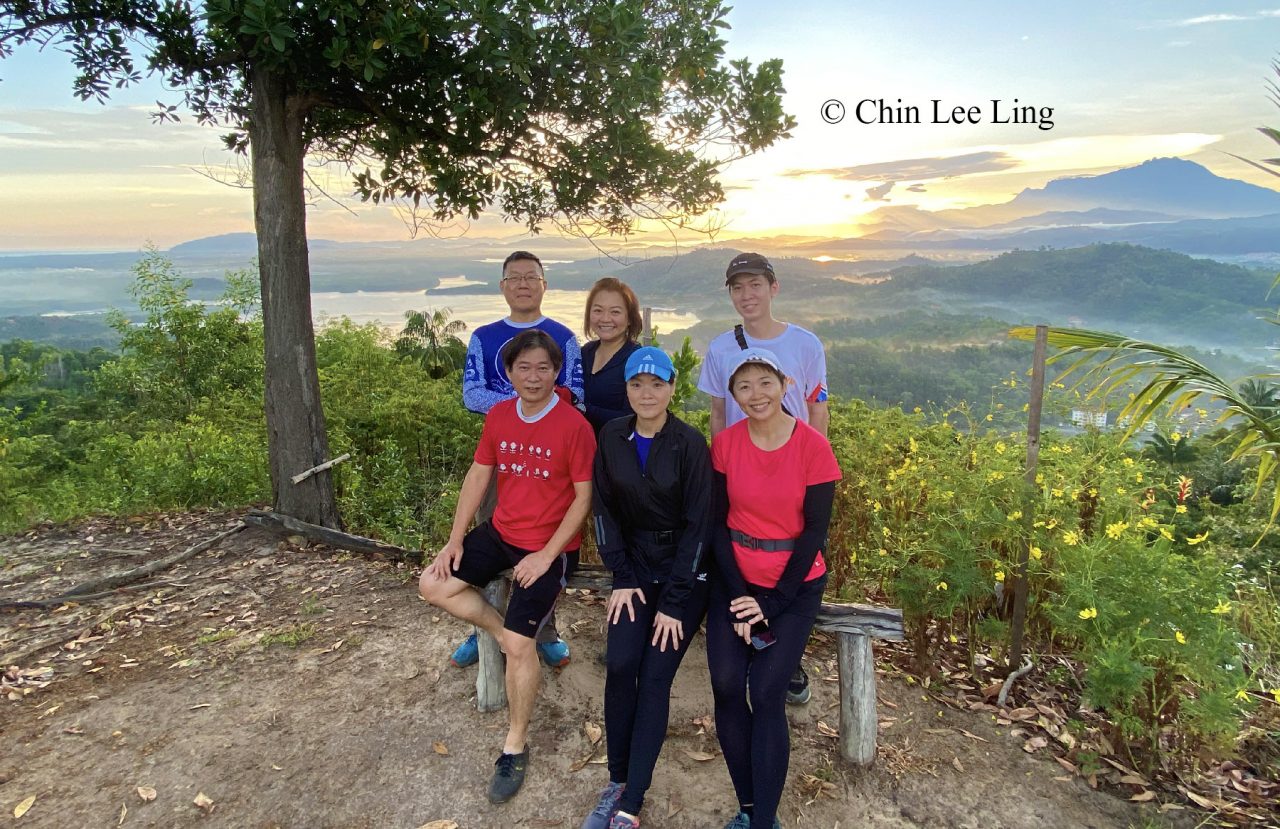 Best Time for Sunrise Viewing
In Tuaran district, sunrise begins between 5:58am and 6:32am. You can find out the exact time of sunrise in this web site or your favorite weather forecast apps. 30 minutes before the sunrise, the horizon already starts to light up, so you are better be there as early as possible so you won't miss the beginning of the magic moment.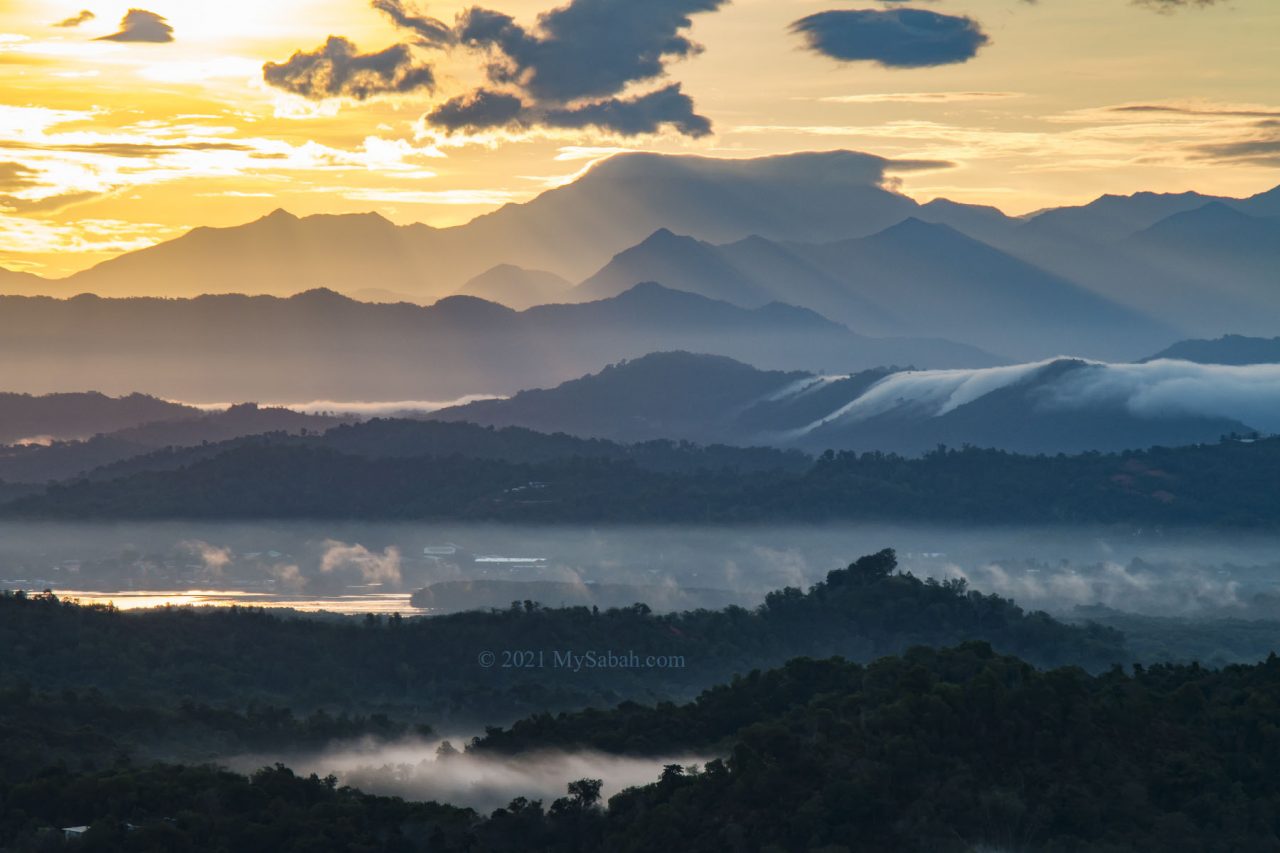 Nuluh Lapai is a 32-minute drive away from Kota Kinabalu City (KK), and you need about 30 to 40 minutes to hike to the peak. To catch the sunrise (assume it starts at 6am), you have to depart from KK before 5am, reach Nuluh Lapai entrance by 5:30am, then walk up to the peak for another 30 minutes. For those who don't want to work out or wake up too early, Mengkabong Bridge, which is only 3.8 KM away from Nuluh Lapai, is an alternative spot for a breathtaking sunrise view (no hiking required).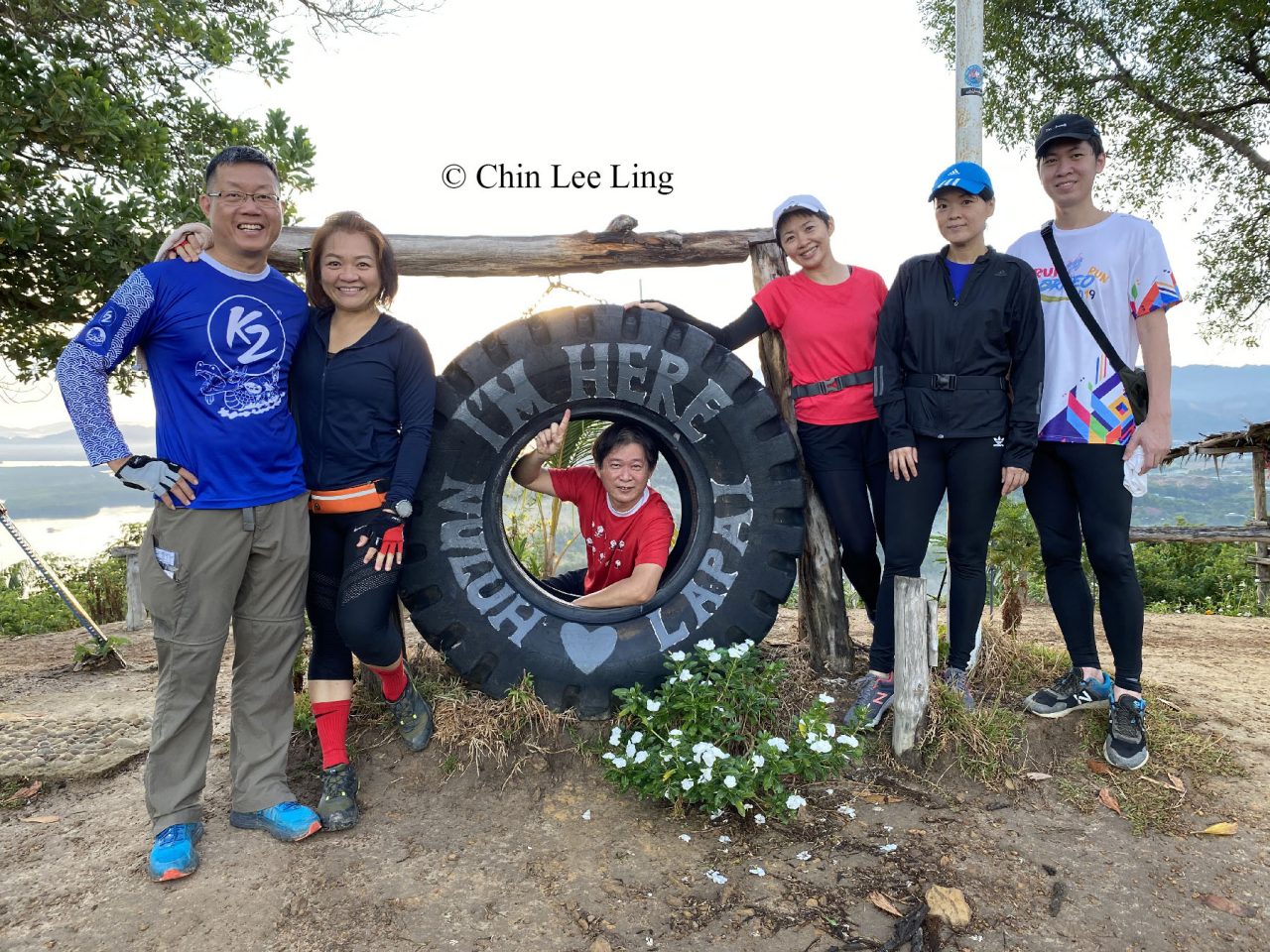 "Climb up on some hill at sunrise. Everybody needs perspective once in a while, and you'll find it there." – Robb Sagendorph
Trails
Depend on your fitness, it takes about 30 to 40 minutes to reach the top of Nuluh Lapai. There are two jungle trails lead to the peak:
Short Trail at the left, only 980 Meters, shorter but steeper
Long Trail at the right (behind the hut), 1.2 Kilometers, farther but easier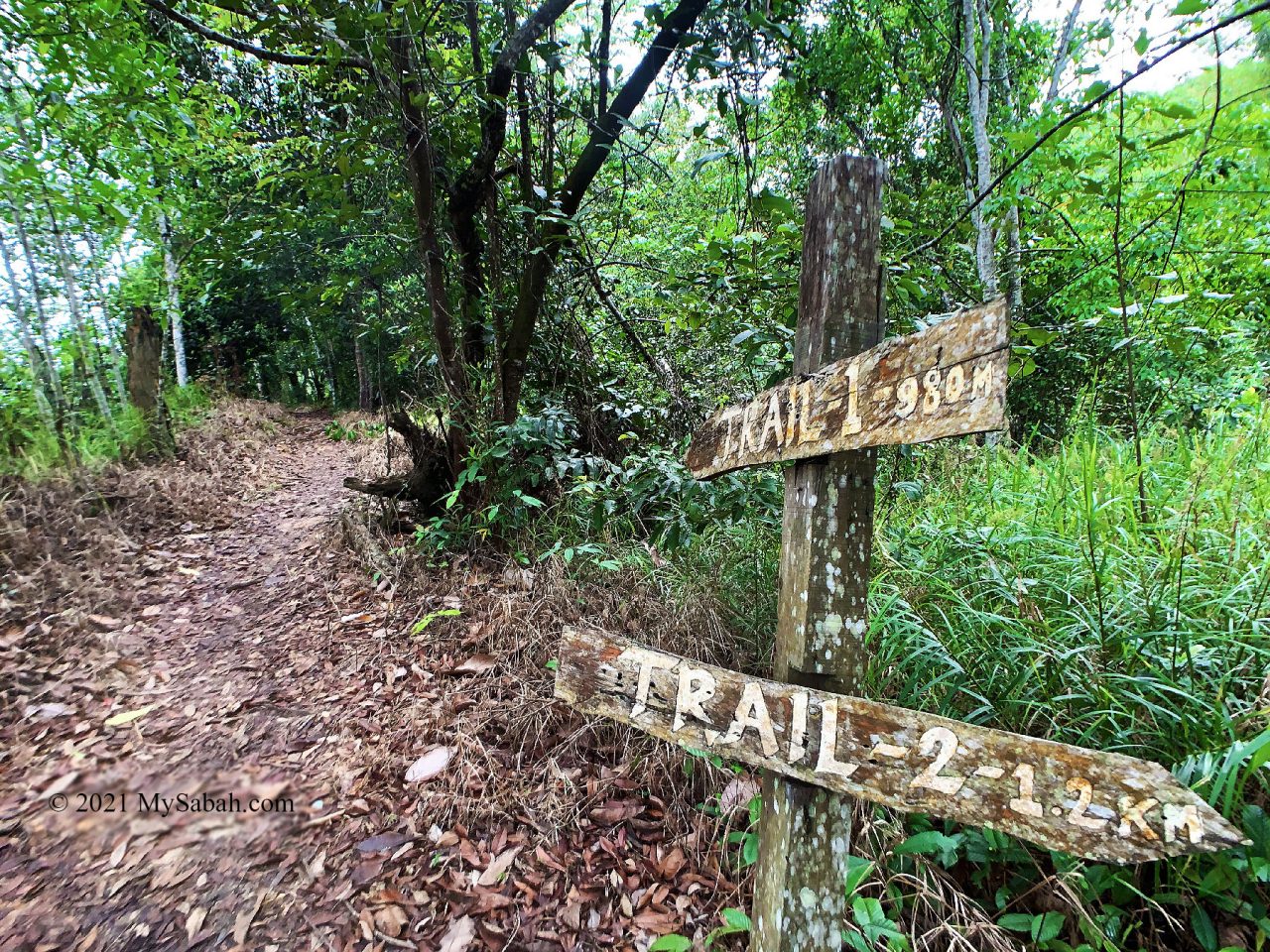 You can have more fun exploring by doing loop trail, i.e. ascend and descend via different trail. The trail is narrow soil path flanked by dense shrubs, trees, and fern. You will pass by some rubber and fruit trees and hear loud 3D surround sound by cicada. There are more morning hikers during weekends if you need more people around to feel safe. No leech (pacat) is present in the trails.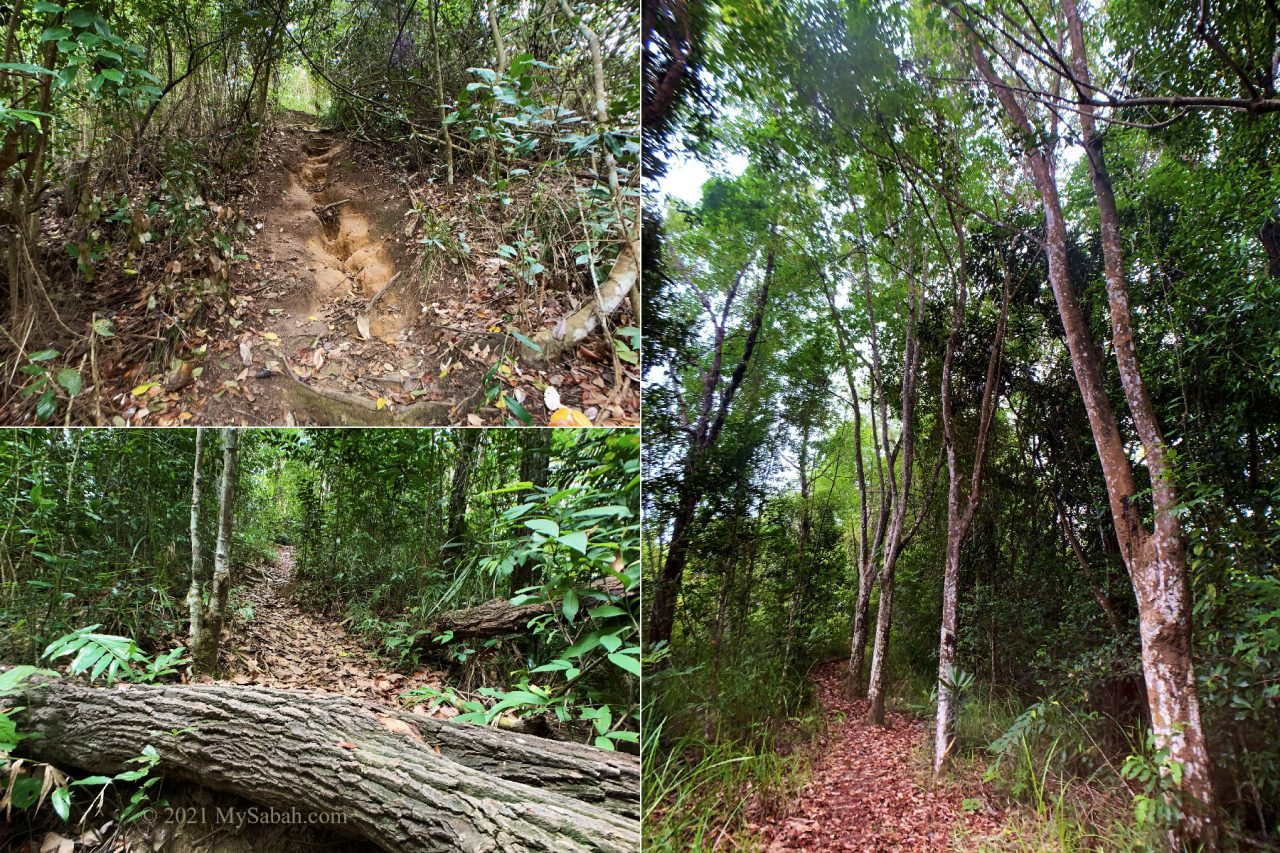 The steep sections are just tiring instead of challenging. The overall feeling is like climbing the staircase of a 30-floor building, but with flat ground in between. A pair of good hiking shoes will help. You will sweat a lot so carry a bottle of drinking water with you.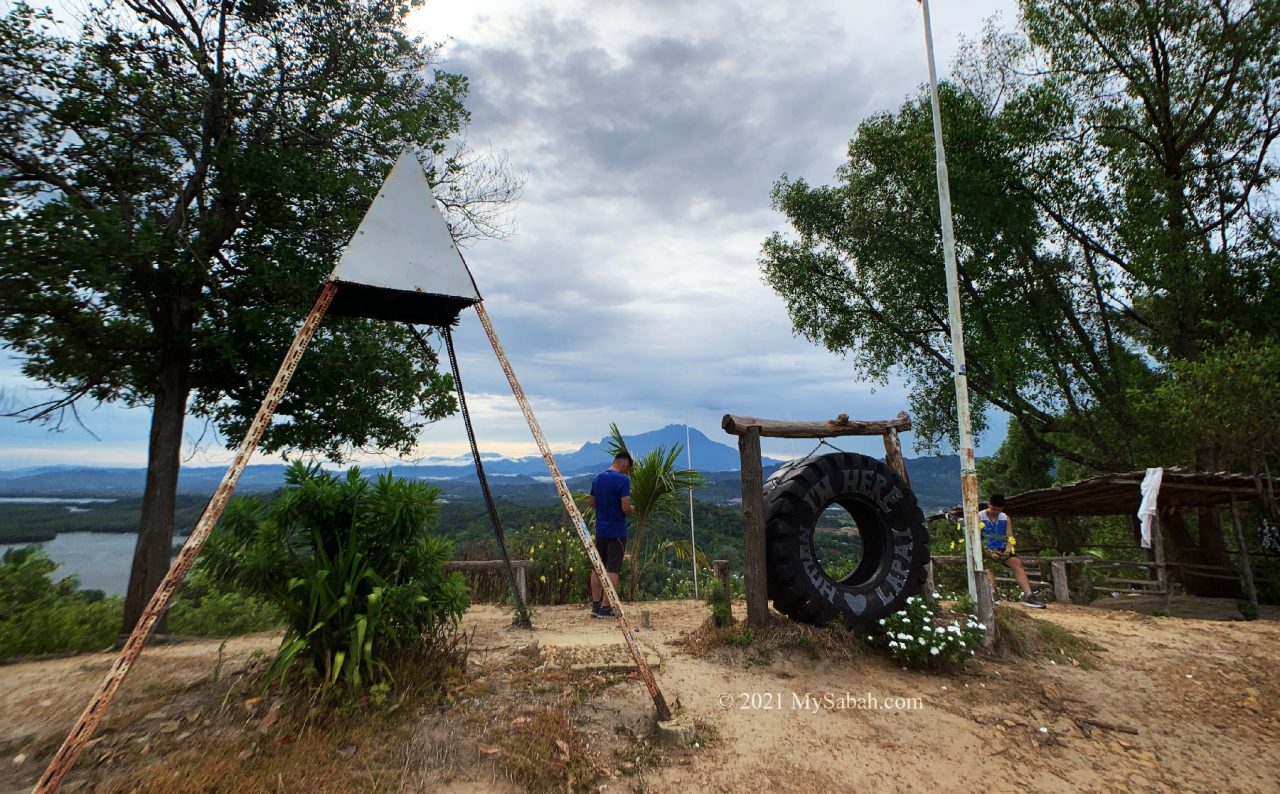 LED Headlamp or torchlight is a must for the sunrise hike in the dark. Hands-free headlamp is convenient but the light would attract bugs flying to your face and mouth. You would need insect repellent, as mosquitoes are active during dawn. The walk-through video below will show you everything in detail.
The Peak of Nuluh Lapai
Once you reach the clear area on the peak, you will forget about your tiredness, and enjoy the peaceful morning and fresh air. In good days, Mount Kinabalu will show her face. Slowly the cloud catches the warm-orange rays of the rising sun. The honeyed light casts long tree shadows in the flowing morning mist.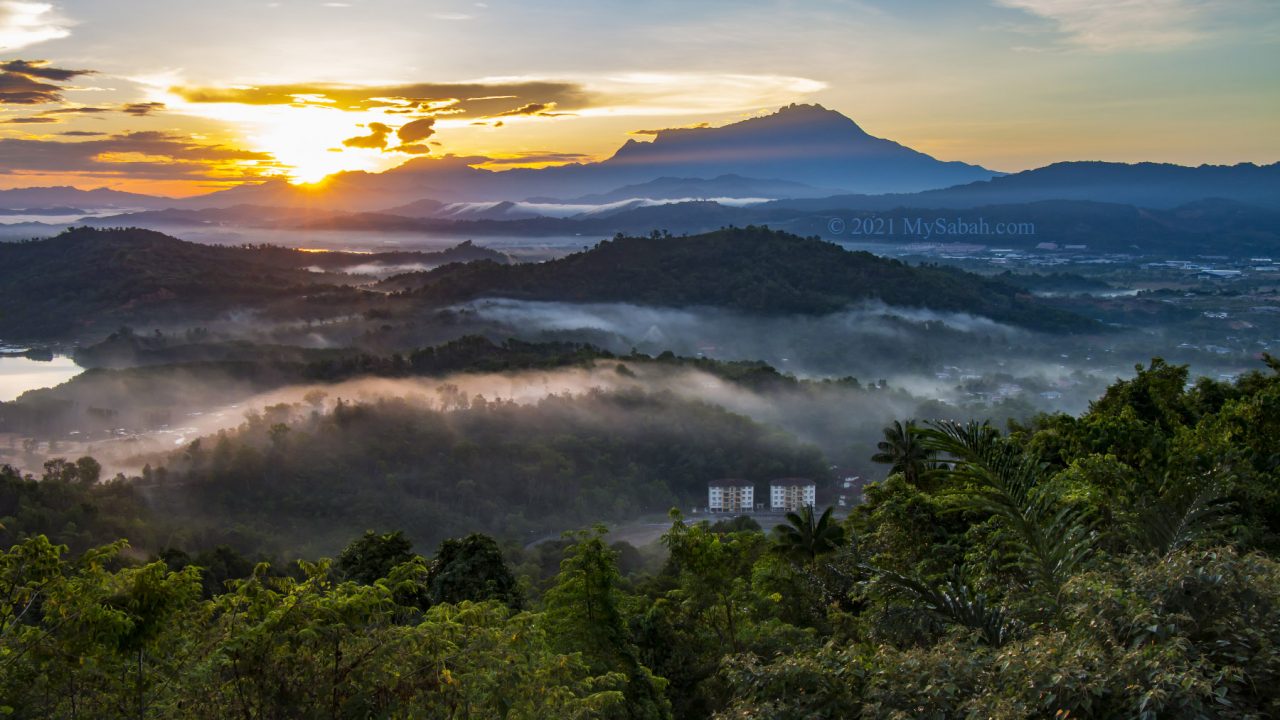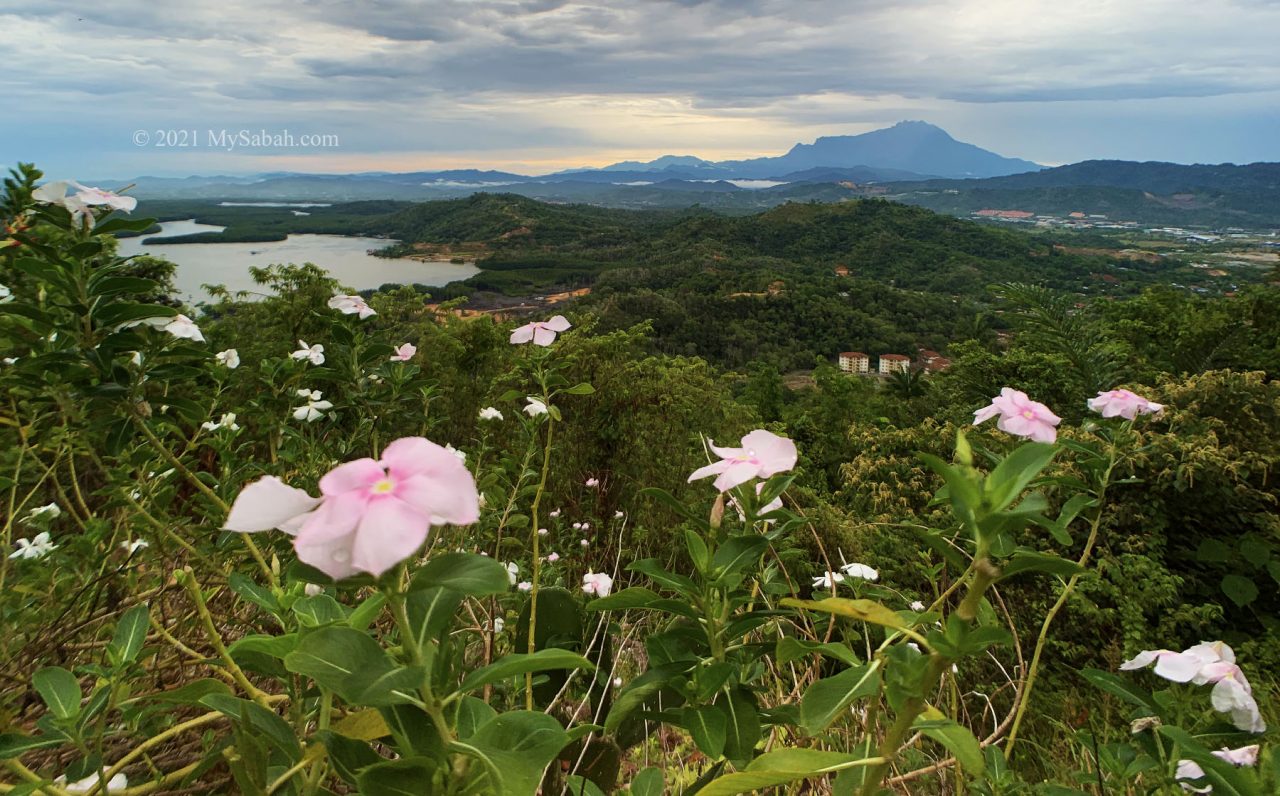 It's a victorious feeling to enjoy one of the best sunrise views in Sabah, while others are still snoring on their beds. However, stunning sight is not guaranteed. A rainy or really cloudy day (90%+ cloud cover) could screw the scenery. Anyway, you have nothing to lose, just treat this trip as an exercise, and try again next time.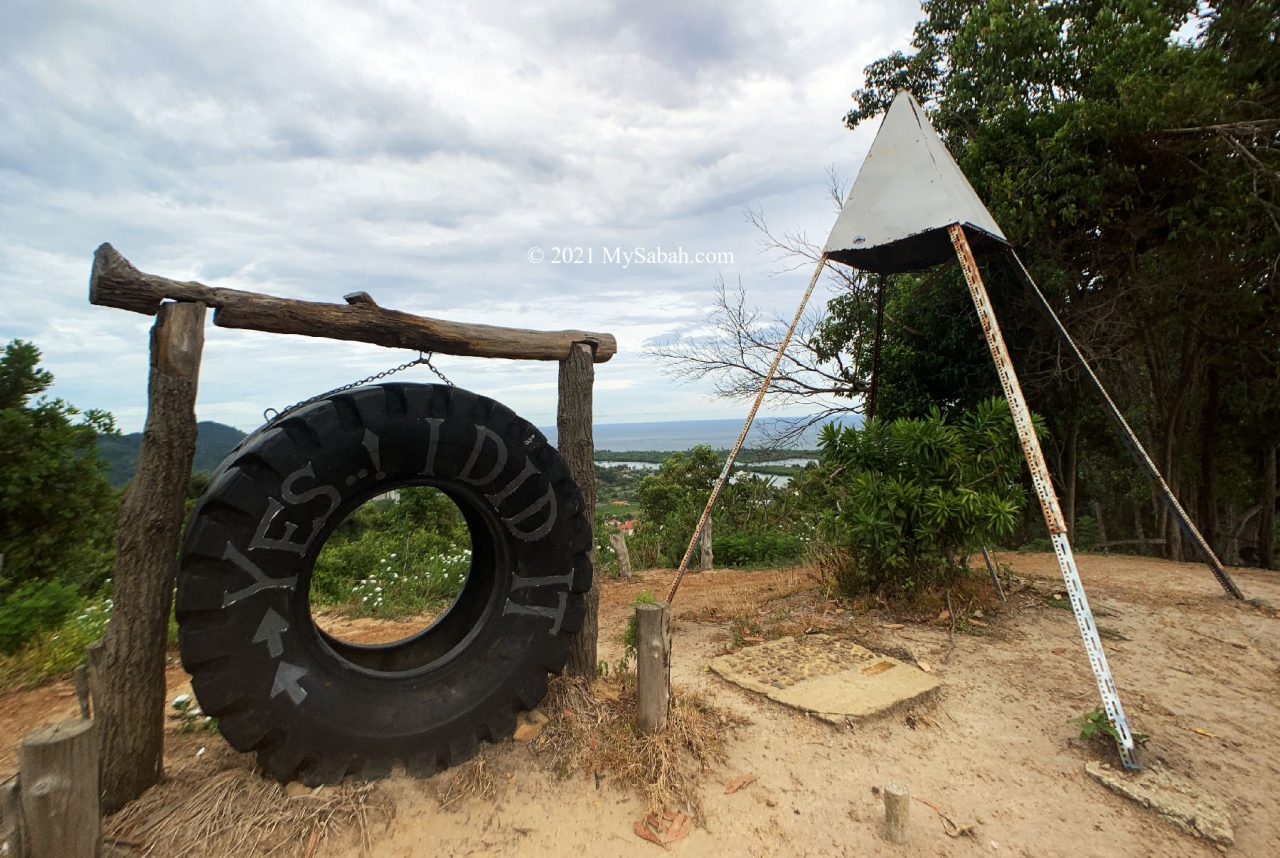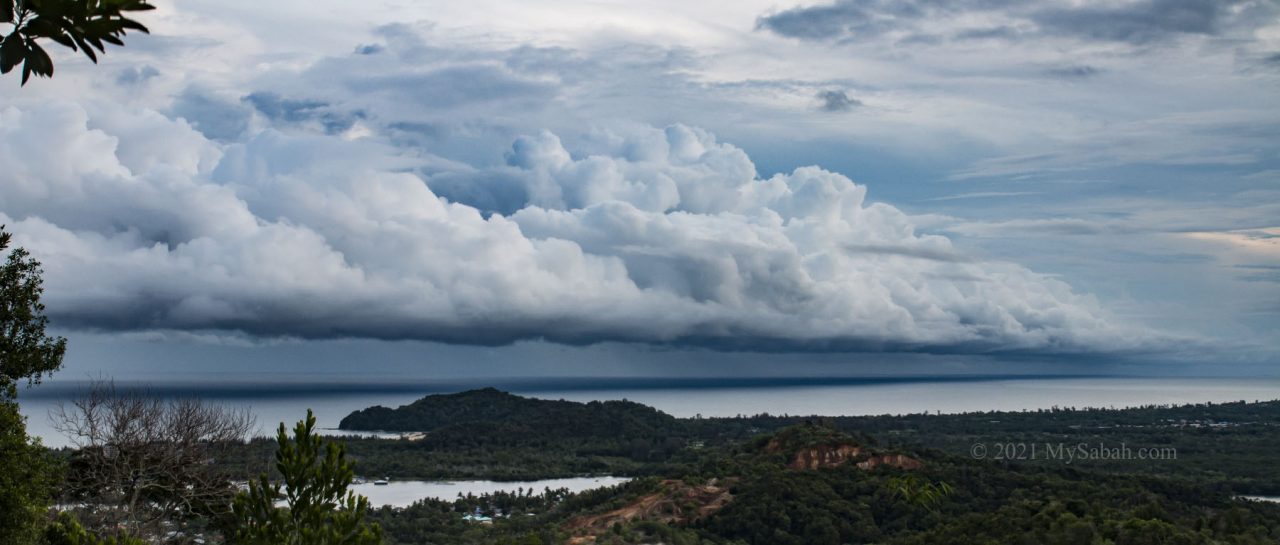 There are some wooden benches and an atap hut shelter for visitors to rest and relax. A primitive squat toilet is available near the peak. The local community also plants some flowers such as frangipani, cosmo, periwinkle and marigold on the hilltop, turning this area into a small garden decorated with pink, yellow, purple, orange and white colors.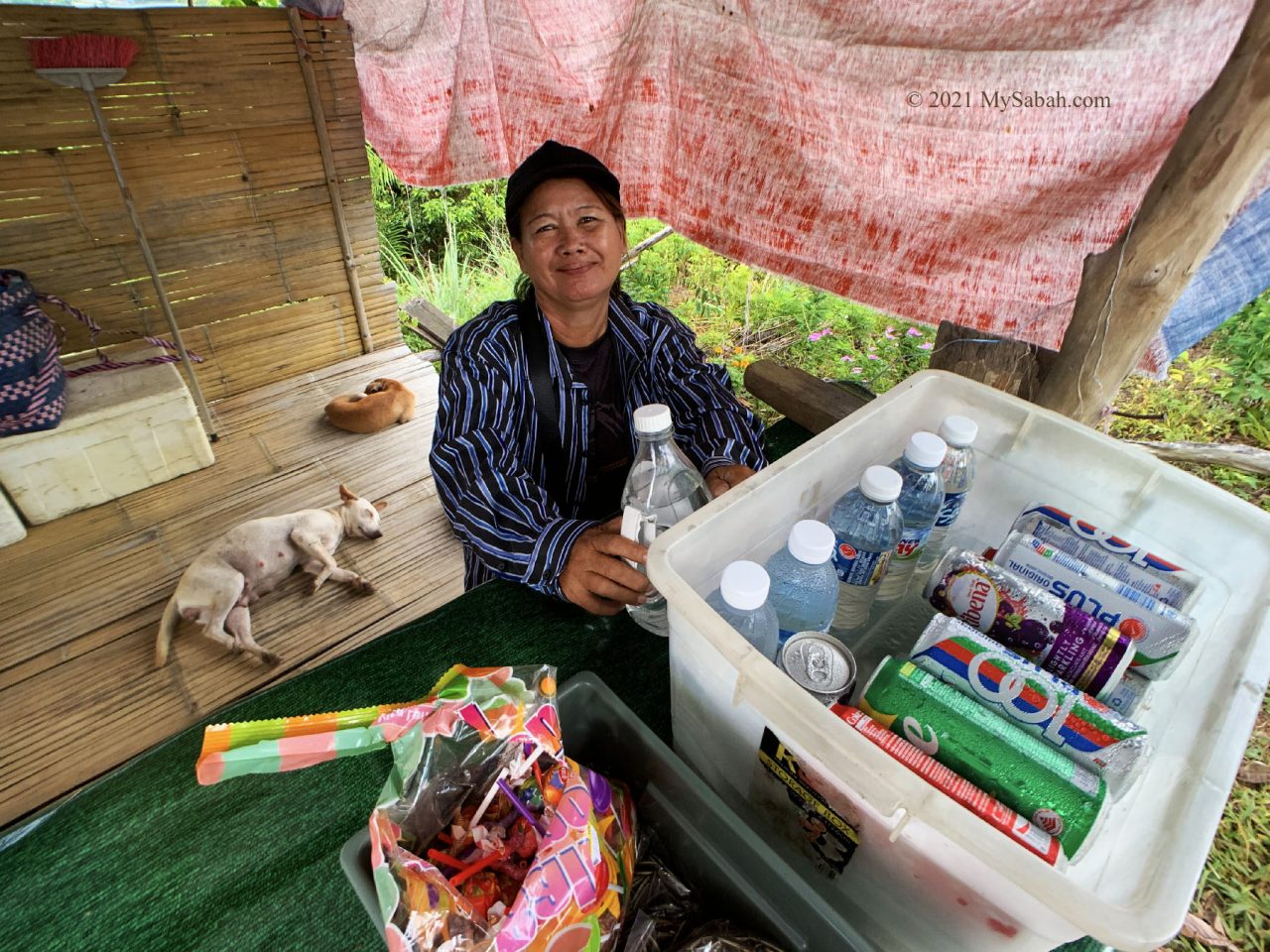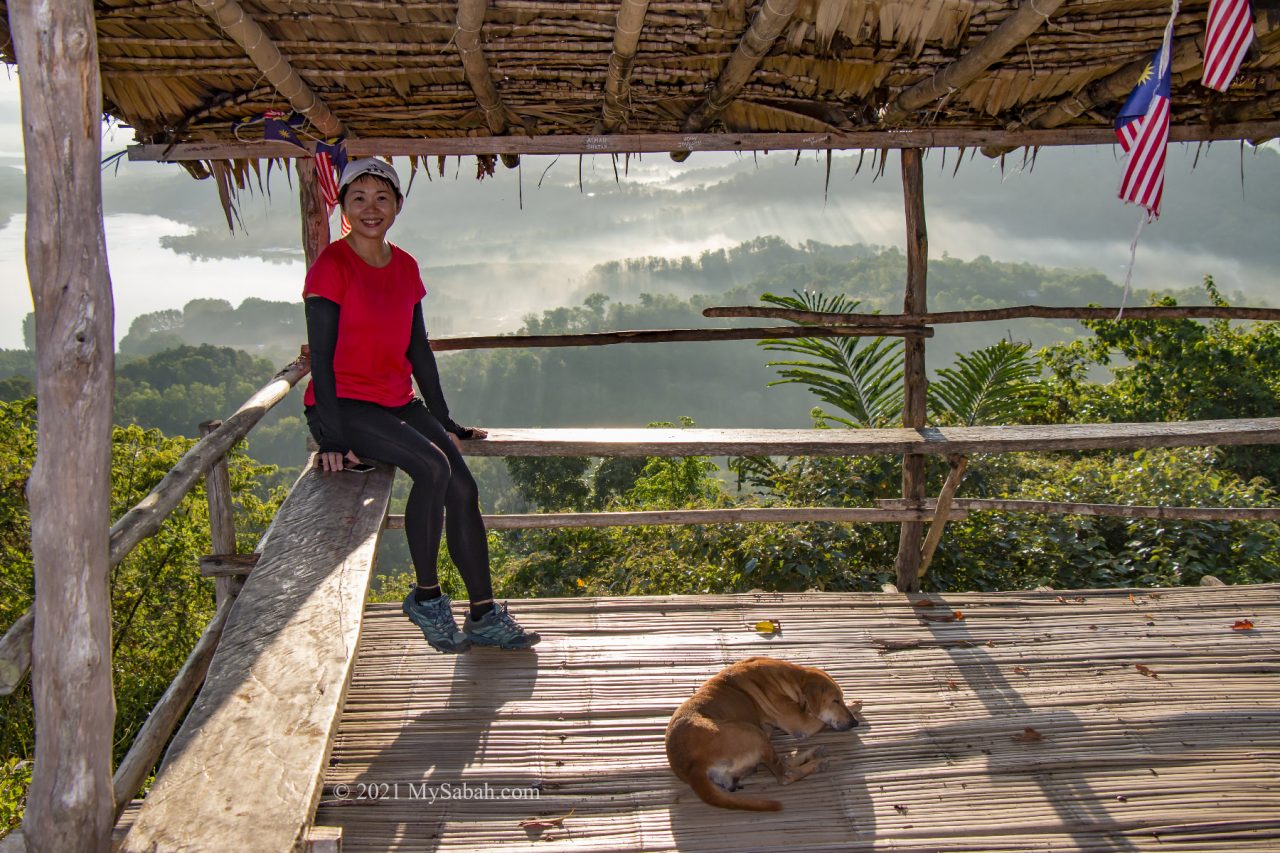 To cure your thirst and hunger, you can buy light snacks or drink from a bamboo stall there, which opens from 6:30am to 10am on weekends. These hawkers also help to keep the flowers bloom and free from overgrown weeds. You don't need to pay any entry fee for Nuluh Lapai, but you can show your support by buying something from them, or put some money in their donation box. Or you can follow their Facebook page @NuluhLapai.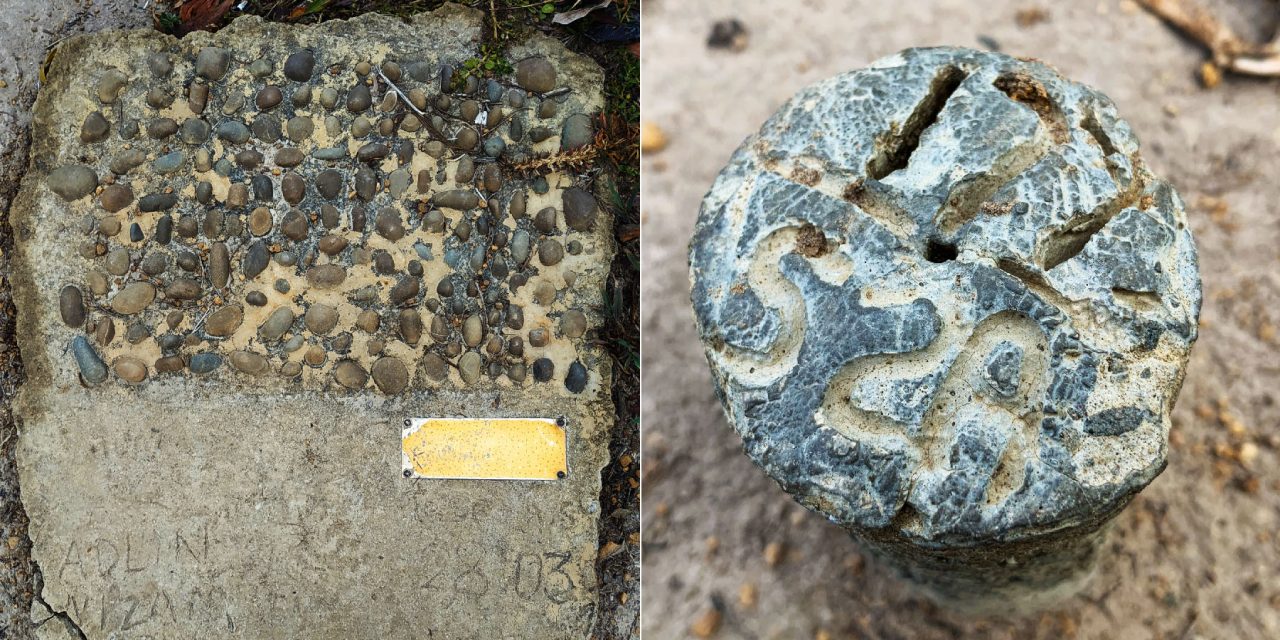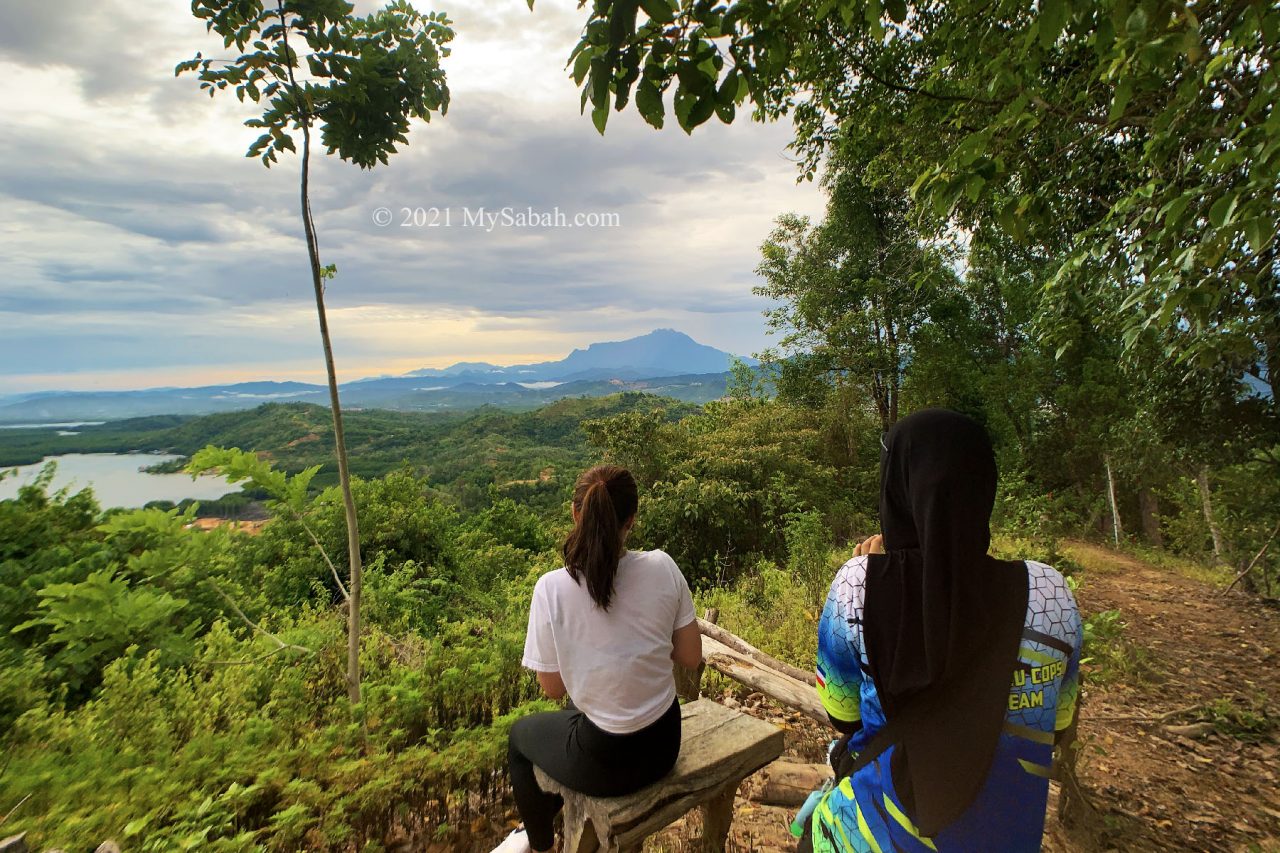 For such a wonderful sunrise, what I really want are a cup of hot coffee and sunny-side up egg as breakfast lol.
How to get there
Nuluh Lapai is 25 Kilometers from KK and is highly accessible by highway. The entrance of Nuluh Lapai is just next to the Jalan Sulaman road in Tuaran and opposite to Gayang Seafood Restaurant (GPS Coordinates: 6.1148512700105275, 116.15705236503005, see Location Map).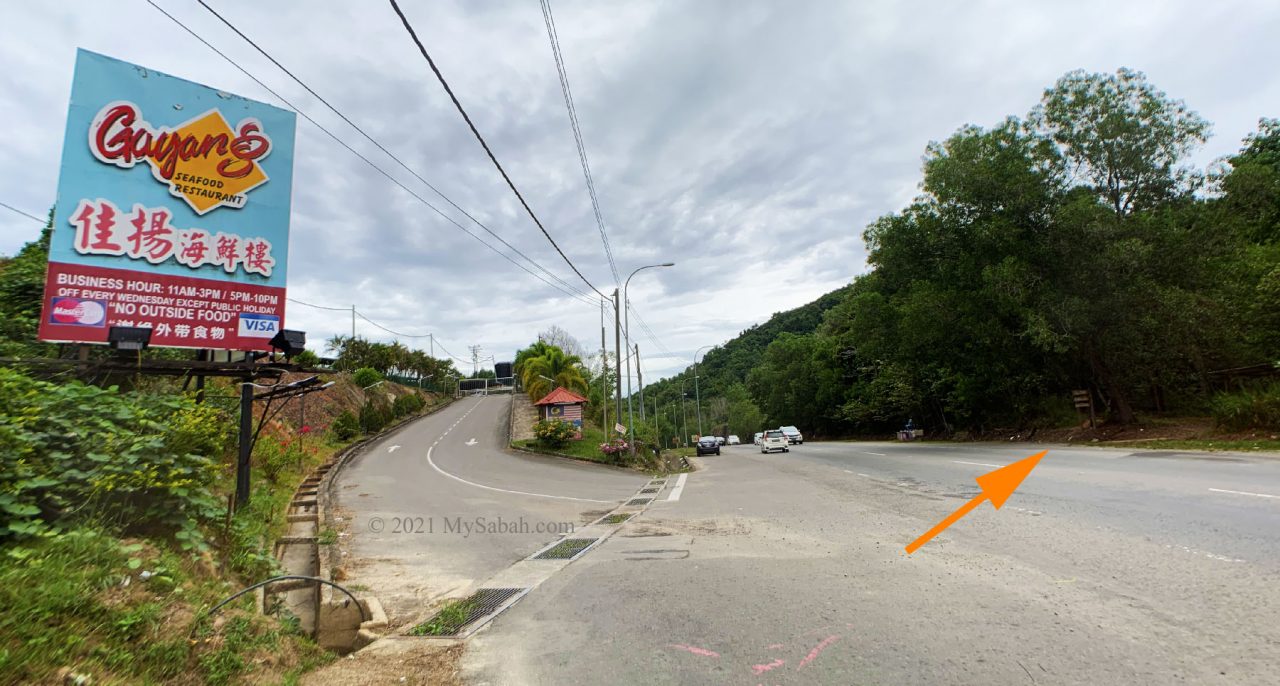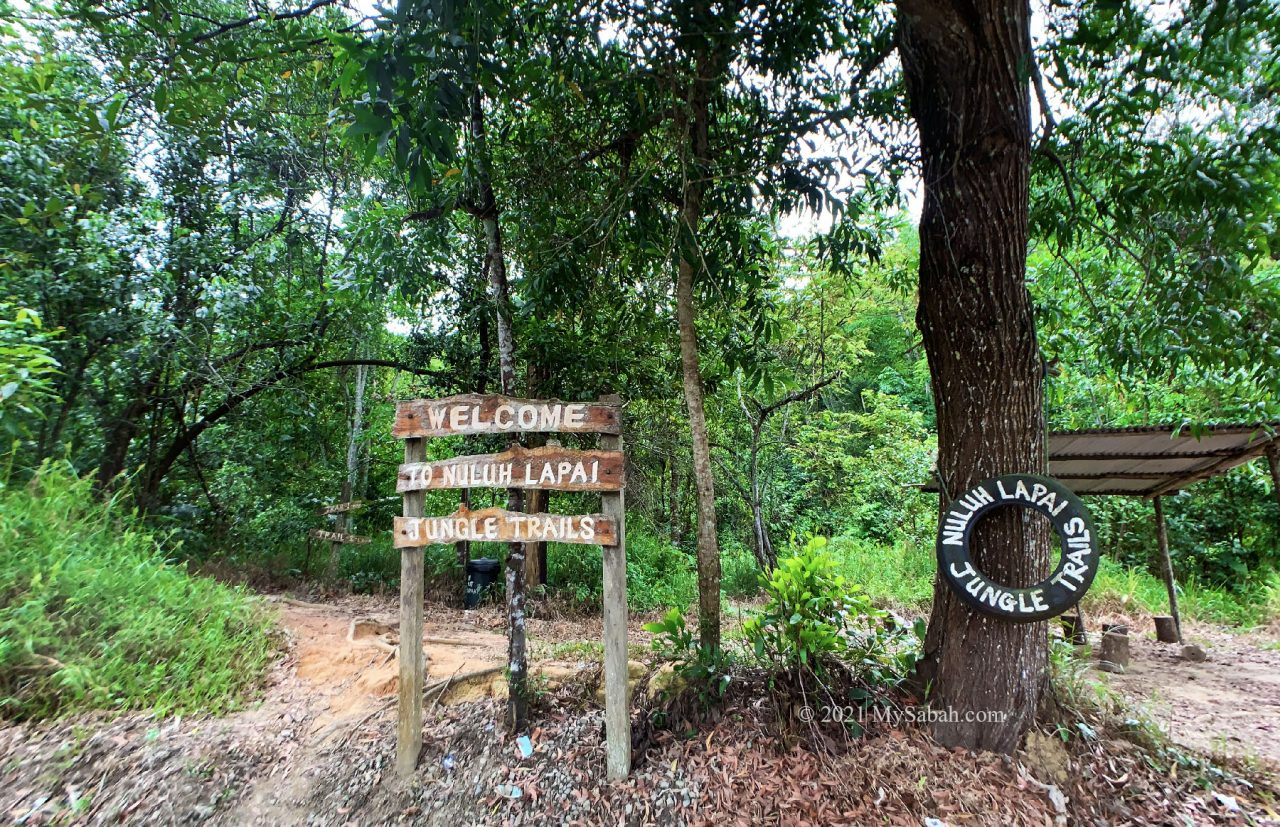 Note: Part of the highway in Tuaran is currently under construction, so watch out for bumps and potholes when you drive in the dark. Parking lot is not available, but you can park your car at the roadside. Please note that the road from Tuaran to KK is quite congested from 7am to 9am during weekdays.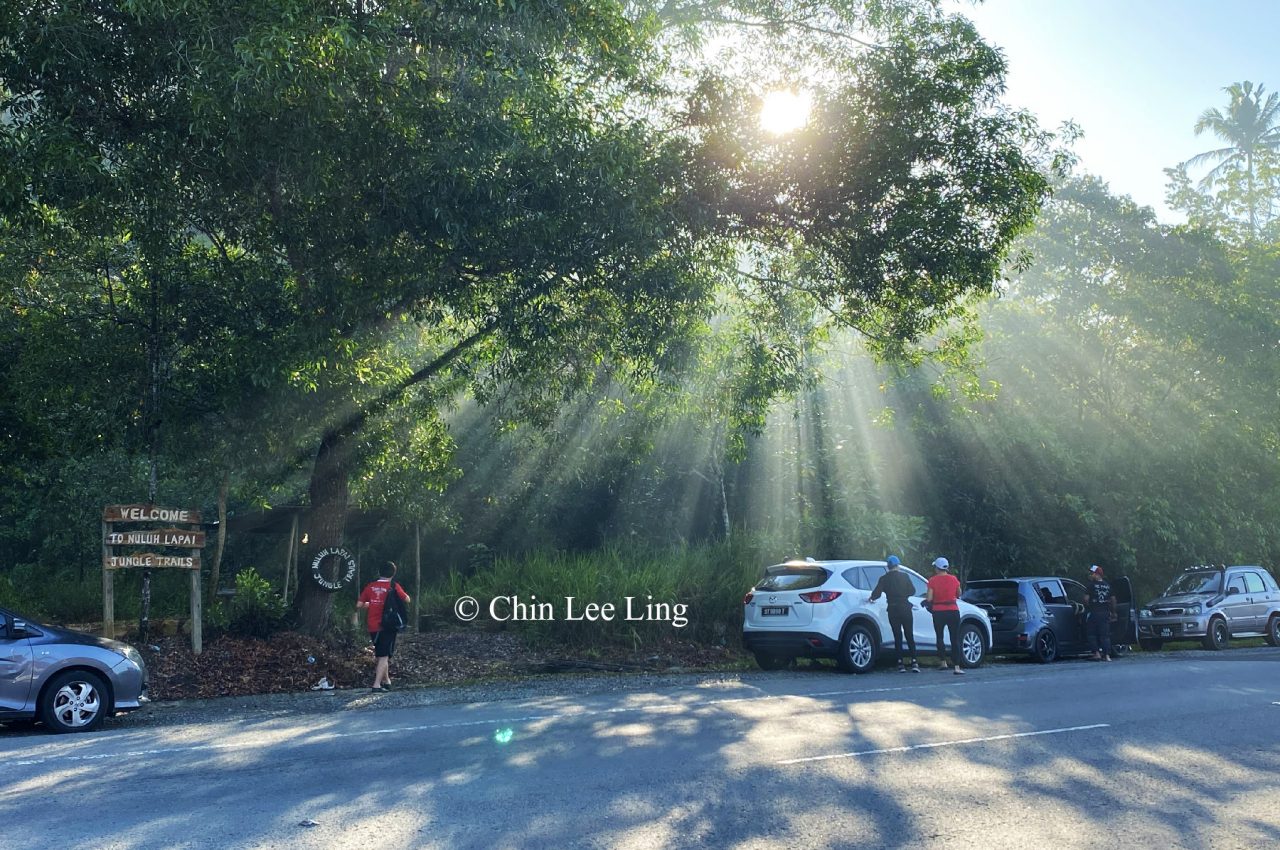 Next time, give a big smile when someone say "Good Morning" to you, because morning is such a beautiful thing.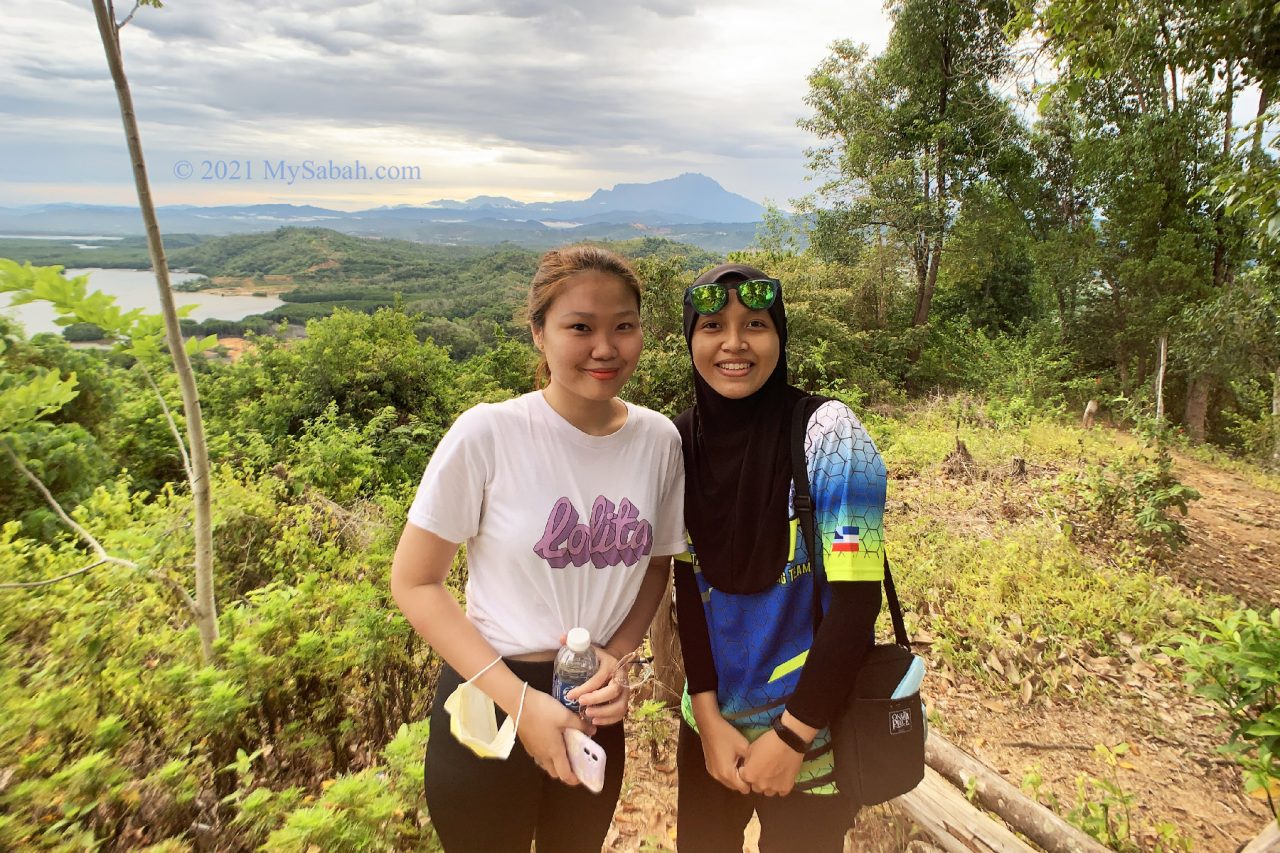 Photos taken in Tuaran, Sabah, Malaysia Borneo