This is just another follow-up attack to the poor service provided by Sutera Sanctuary Lodges. Yes, after the bad experience in my trip to Mt. Kinabalu, I still want to criticize them, until they improve (which I doubt)..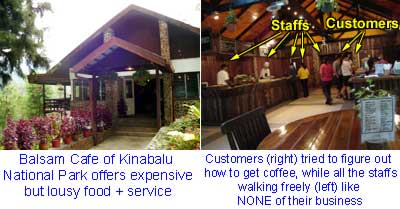 Anyway, it is a mistake to appoint a company, which does NOT know anything about service, to manage Kinabalu National Park, the most important tourism site in Sabah.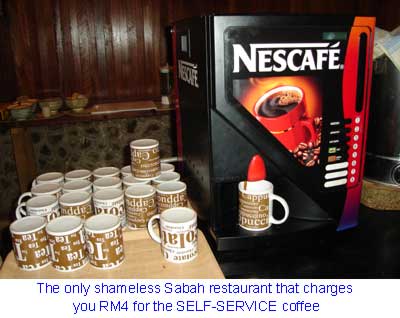 I went to the Balsam Cafe in Kinabalu National Park last week. When I ordered a coffee, they said coffee was self-service, I had to get it myself. I don't understand lah. The coffee maker is just a few meters away. Was she handicapped or what, so she couldn't get the coffee for me? It is a small job for me too. But I paid RM4.00. The coffee costs me RM1 in other places, but the waitress still brings it to my table, even Coffee Bean does that.
Later I saw a group of foreigner tourists standing in front of the coffee maker. I believe they had difficulty to understand English instructions, so it took them quite a while to get the coffee. There were a few staffs roaming freely around, but none of them came to help. I also tried their fried rice. Their food still sucks and expensive.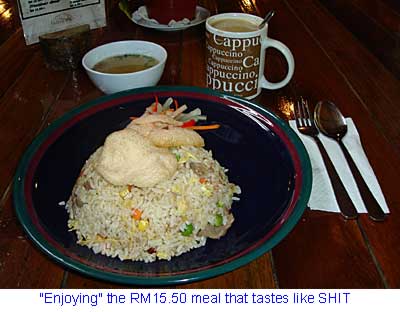 FYI, you can go to the Bayu Kinabalu Restaurant in front of the park entrance. Their food tastes better and more affordable.