Our Miss Sabah 2007, Madelyne Nandu, will need your support to win a special award "mix fm Glam Girl Award" in Miss Malaysia / World beauty pageant 2007. It is time to prove to other Malaysians that we Sabahans can achieve greatly and we are proud of Madelyne.
Please Vote for Her Online!
The voting will take less than 10 seconds. Madelyne is No. 13. It is a small thing to you, but your support will mean a lot to her. Please invite all your friends to vote too, before May 25.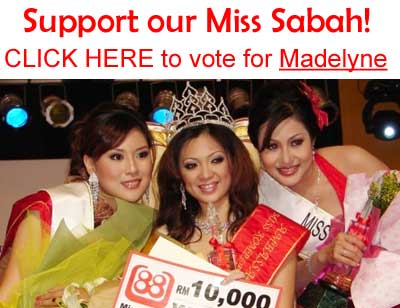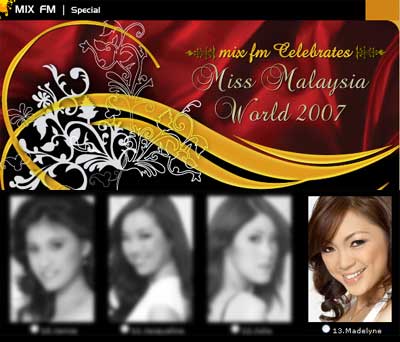 The Miss Malaysia / World beauty pageant's final will be held at the Palace of the Golden Horses, Mines Resort City, on May 25, 2007.