Scary Cloud

It was supposed to be a happy trip to pulau (island) the week before. When I stepped out of the door, I saw a very dense and dark cloud fly over the houses, so low that like it was really heavy.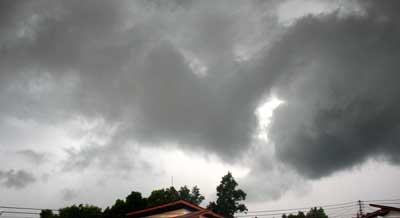 Goodness… I thought May was a dry month and best time for travelling. Hard to believe what I saw below: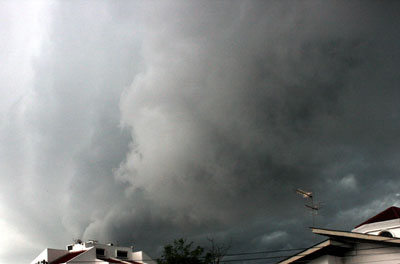 Very soon it became a "monster cloud". There was no wind but I could feel the strong pressure of a big force was gathering its power, so big that like it was going to turn into tornado, which happened in the sea of Kudat in the past. Frightening man…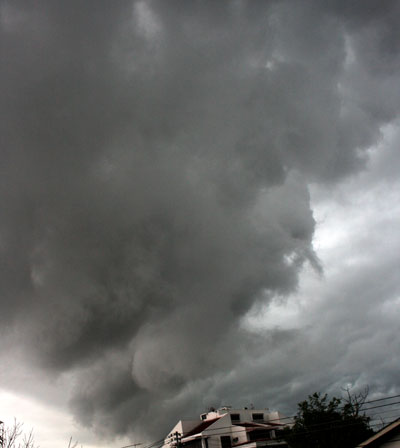 Then the heavy rain and strong wind started. Needless to say, the trip had to be cancelled. It rained until night. The street light looked like a weak candle fire in the wind, as if it would be put off anytime.
Well, what to do? Want to watch Astro TV, then I got the familiar "Service currently not available" message. Want to go online, then the StreamyX was also down (it always acts like shit in bad weather). The worst thing would be a power cut off. Luckily it didn't happen. But the power trips kept on reminding me that a blackout would visit anytime. The coolest thing is you won't get a cent of refund or compensation for all these problems you got. Best thing to do? Sleep lor.
Photos taken in Kota Kinabalu, Sabah, Malaysia Borneo