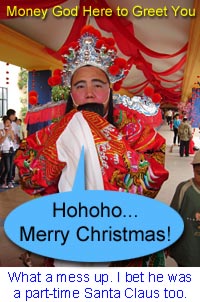 Hehe… have you gotten many Ang Pow this year? I got some too. My friends and relatives already look at me angrily, who try to hide among the kids to grab Ang Pow, and say, "Hey, when is your turn O? You plan to take Ang Pow from me forever ah? Tak malu kah you?" Of course they are just joking. But to be frank, I also don't know how to answer them.
I want to look for good photography subject for the Chinese New Year in KK. But KK was still like an empty city yesterday, all shops tutup kedai, boring… Luckily, there was an open house party organised by a political party in Likas Sport Complex. Thousands were flowing there for the free lunch, free drink, free show and Ang Pow (sorry lah, no free sex though). I went there to take free photo shooting coz the decoration there was very nice, and many interesting things around too. I post some photos here for you to feel the new year atmosphere in KK. Wah Lau… my page loading very slow already..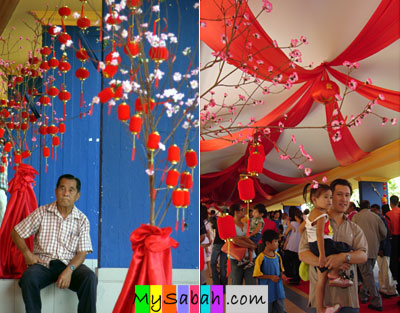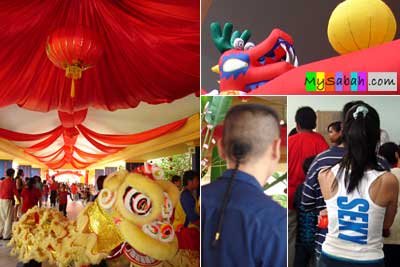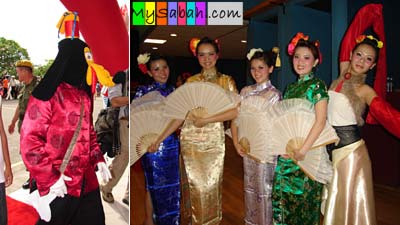 Time passes very fast. MySabah.com has started for half a year. I would like to take this chance to thank for all your support. Gong Xi Fa Cai and Thank You to Tradewind, Emily, Tomato, Moanster, Ah Tak, Pinolobu, Bayau, Babyjue, lhs, Rainbow, Lryna, Basil, eztoyou, Mylky, havuk, Rick, Anthony, rinerakan…. and all MySabah.com readers.
Lastly, Go Shit Fuck Joy to TM.Net too, for giving me the lousy StreamyX quality.