Tag Archives:
elephant
My last visit to Lok Kawi Wildlife Park (Taman Hidupan Liar) was in Mar last year. That time there was no reptile house, sun bear, zebra, animal shows, etc. The place is getting more interesting now. Still, I haven't seen everything coz of the rain at 3pm. Next time I will come back to check out their elephant ride at Children's Zoo, and also the Botanical Garden.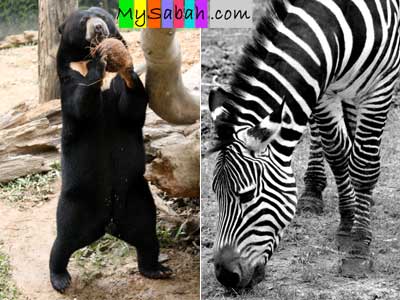 We can see crocodiles, lizards, tortoises and snakes in the Reptile House. A few snake got weird names such as Banana Snake (Ular Pisang) and Dog-Toothed Cat Snake. The main attraction is the big long King Cobra. The funniest thing is the crocodile pond looks more like a wishing well. Probably every Malaysian think crocodiles only eat money, like our "Buaya" politicians.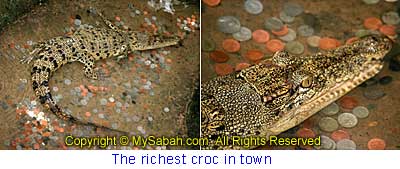 Ah… finally I got a few upclose decent shots of Proboscis Monkeys. Unlike other monkeys, it is very hard to get good picture of Proboscis Monkey, as they are relatively more timid. I have seen them in my trip to Klias and Kinabatangan River, but they flee before I could have a closer look of them.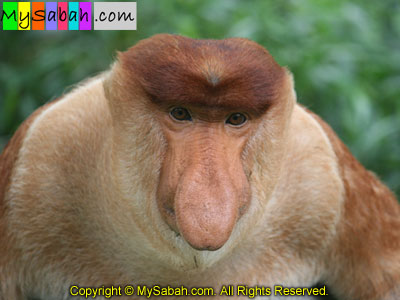 Last time they didn't have any male Proboscis Monkey. Not only they got one now, they also two new baby Proboscis Monkeys born in the park.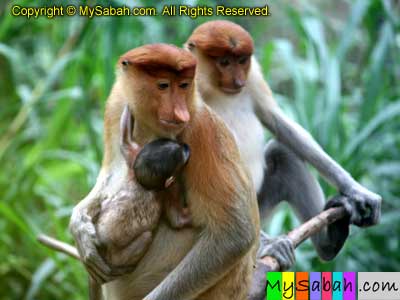 However, to make the photos look like taken in the wild, I have to avoid the background with cage, fence, and man-make structures. To achieve this, I have to change the shooting angle, composition and depth of field setting. It can be difficult coz the hot weather would make the animals hide under the shaded area. I also need a lot of patient to wait for them to move to the good spot for photography.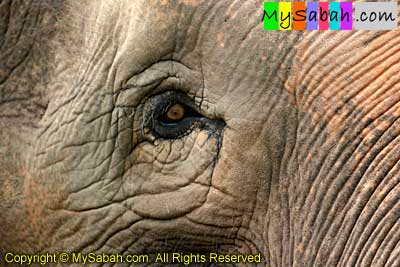 Overall, I am quite happy with what I got. Last year a photography society organised a photography contest in this zoo. At that time, I was not confident so I didn't join. Hopefully they will organise again this year.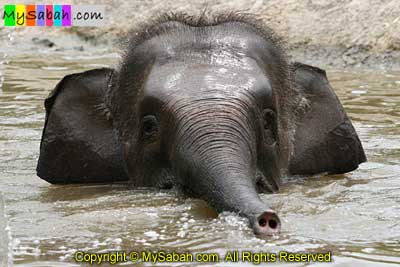 This park will be my new favourite place for photo shooting. I also saw some interesting scenes along the way. I just shared them here. For example, the Orangutan below tried to chase away the baby otters during feeding time.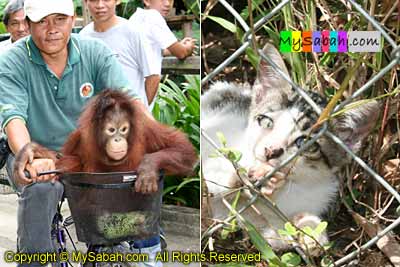 From their leaflet, they say they will build 1.4km forest walk, canopy walk, mountain biking track and the observation pavilion. I can't wait to try them already. Please let me know if you find that they are completed.
Related Photo Gallery
Lok Kawi Wildlife Park
Photos taken in Lok Kawi Wildlife Park, Sabah, Malaysia Borneo
You might also like:
Of course it is not yours (though you wish). Don't be offended ok. 🙂
Pygmy Elephant is the smallest elephant in the world, but they are still the BIGGEST mammal in Sabah. If I stand next to them, I can't see the word "small" has anything to do with them. Even a juvenile elephant got massive size. I was so envy that I couldn't move my eyes away from it.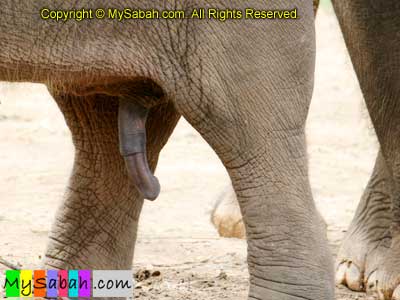 After visiting "Sumandak", a 1-month baby elephant that I mentioned in my previous blog, I went to the exhibition area to check out her father "Rocco". It is the biggest male elephant around, so it is easy to spot him. Seem like he was having an intimate family time with his son. The thing happened next amused me, hahaha..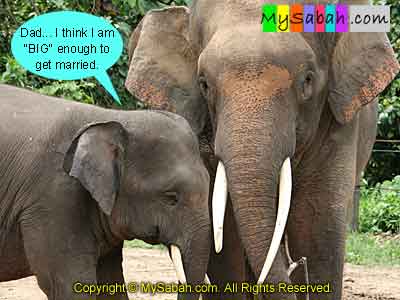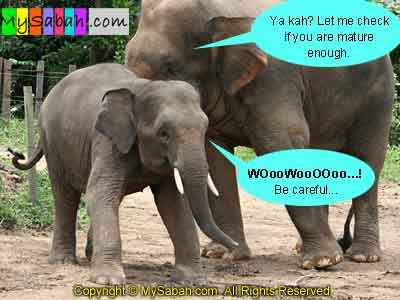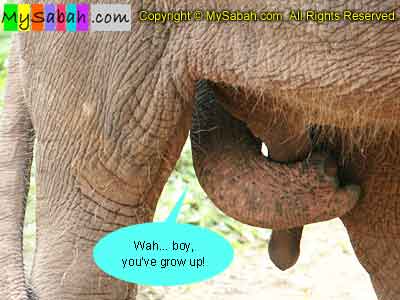 In the beginning, I didn't see Rocco's penis. After a while, watching his back, I noticed an "extra tail" dangling under his body. OMG, it is so big and long, almost reaching the ground. Wow, if I piss with "pipe" that huge, I will get hyperthermia, instead of shivering, due to excessive lost of heat via wee wee.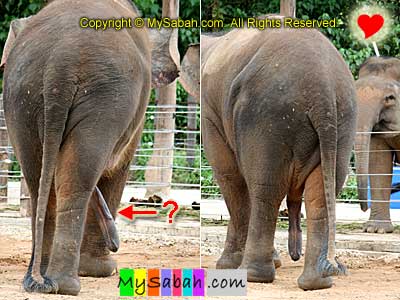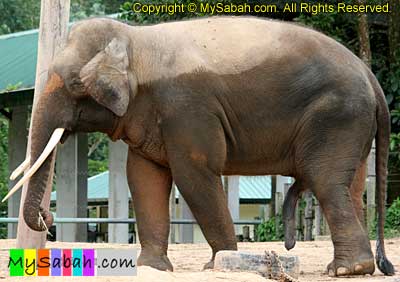 Morever, that thing can bend like a snake. I was so impressed. Probably "Limba" (his wife and Sumandak's mother) was not around, so Rocco got horny and eyeing on other female elephants. Good lah, we can expect to see more baby elephants in the future.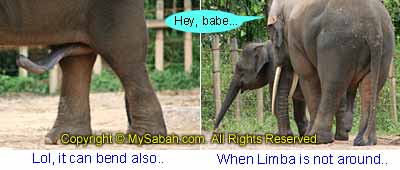 Related Photo Gallery
Lok Kawi Wildlife Park
Wild Pygmy Elephants in Kinabatangan
Photos taken in Lok Kawi Wildlife Park, Sabah, Malaysia Borneo
You might also like: