Tag Archives:
cloud
I took this picture in Penampang on May 29 around 6pm. Its unusual form and shape stimulated my imagination, and I saw human, angel and devils in it. A little angel stays beside a man, to protect him from the devils. After a few minutes, the cloud moved and this "painting" disappeared… Do you see the same thing?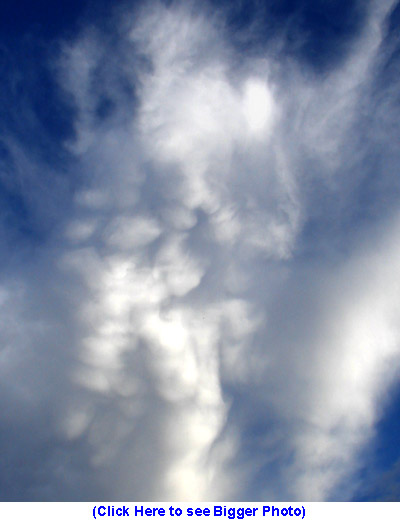 Photos taken in Kota Kinabalu, Sabah, Malaysia Borneo
You might also like: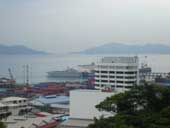 The haze condition was not improved yesterday, but a heavy rain in this morning more or less cleared up the air a bit. In the new picture taken today (Aug 13), we can see that the visibility is better (can see the islands better). Indonesia has been sending this "nice" gift to Malaysia every year. I am disappointed to see that even many years of repeated incident, they do not have any effective strategy to fight this serious environmental disaster.


You might also like: