Fly, Sumazau Fly!

Dance Sumazau once per day to stay away from doctor. I hear that if a police wants to test whether a suspect is an illegal immigrant, he will ask him to dance Sumazau. Just kidding lah. But I believe ALL Sabahans know Sumazau and even danced it before.
Below are the pictures of Sumazau dancers, from different area: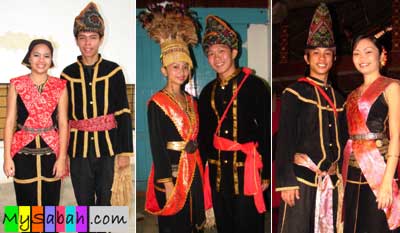 The characteristics of Sumazau dance is slow rhythmic movements liken the birds flying. Kadazandusun people usually perform Sumazau during ritual, wedding ceremony and social occasions. The grass-like stuff wore by male dancers is made of palm leaves, which can chase away the evil spirit. The Kadazan ladies are wearing the selendang (sashes, usually in red color).
We even got Sumazau Competition. Below is the picture of the champion team: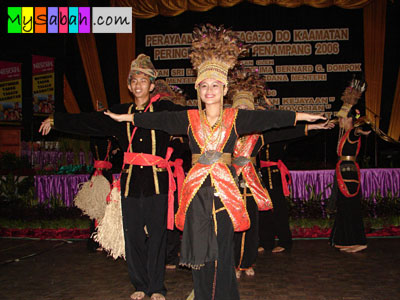 Sumazau is the most popular dance of Sabah. But the most fun part is to see foreigner tourists dance Sumazau (look more like chicken than bird). The style, attire and rhythm of this dance varies from one district to another, though most basic moves and formation are quite the same. During my travel, I took a lot of photos of Sumazau. Below is the one (performed by Kadazan Penampang) I like the most. The headgear of the female dancers is so fancy.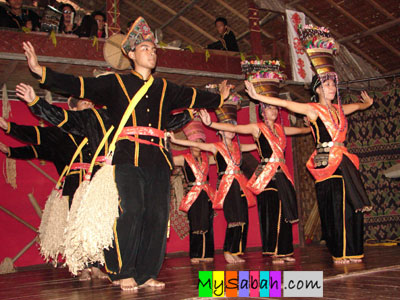 Below are more Sumazau photos taken in different places: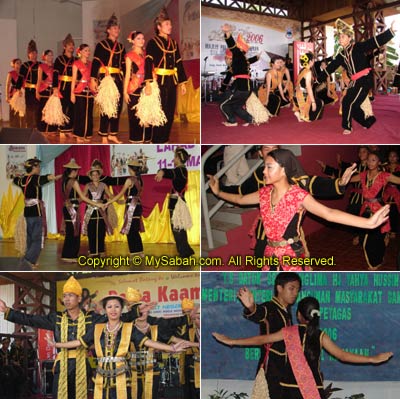 If you are interested in watching Sumazau in action, I got a few video clips below:
1) Video Clip 1: Kadazan Inanam
2) Video Clip 2: Kadazan Papar
3) Video Clip 3: Monsopiad Village